Apple refreshes Xserve
Dual server to duel Intel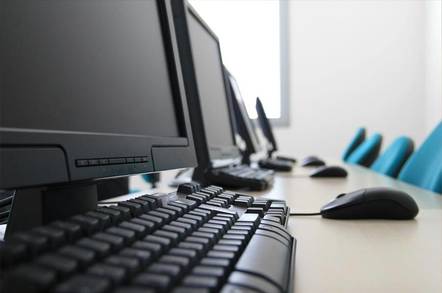 Apple today topped up its Xserve server line with a dual 1.33 GHz PowerPC G4 model.
Available from March with up to 2GB of 333MHz DDR memory, a 167MHz system bus and a maximum 720GB of hot-plug storage, the 1U rack server line costs $2,799 for a Basic (one processor) configuration, rising to $3,799 and above for dual processor machines.
Each server comes with 2MB of dedicated L3 cache memory per processor. Dual independent Gigabit Ethernet ports and FireWire 800 interfaces provide connectivity.
Running Apple's Mac OS X Server software, the Xserve range is positioned as an alternative to Linux servers for apps such as file and print, workgroup management, video streaming, database applications, computational clustering and web and mail serving.
Apple Xserve boxes are designed to complement its new Xserve RAID box, which offers storage densities of up to 2.5TB. The company shipped its first Xserve server in July 2002.
Apple aims to sell the machines to production houses as video workstations, by combining Xserve sales with purchases of its professional video and film editing software, Final Cut Pro. With this, Apple is targeting the niche (but sexy) market of video post-production traditionally occupied by SGI.
That's a market Intel too is eyeing. Today Chipzilla announced that Pixar (best known as the firm behind Toy Story and Monsters, Inc.) is migrating from a Sun server farm to one based on 1024 Intel 2.8 GHz Xeons running Linux for computationally-intensive digital animation rendering.
Pixar is using the system (supplied by rack mounted computing supplier RackSaver) for its film, The Incredibles, which is scheduled to hit theatres next year.
The Incredibles is a tale of suburban superheroes forced out of retirement to help save the world. ®
Related Stories
Apple to launch Mac OS X Server 2.0 next week
Disney embraces HP Linux for animation
Southpark meets Wallace and Gromit
Disney to buy Pixar and... er... Apple?
Sponsored: Minds Mastering Machines - Call for papers now open