HP closes California server plant
Let's all move to Texas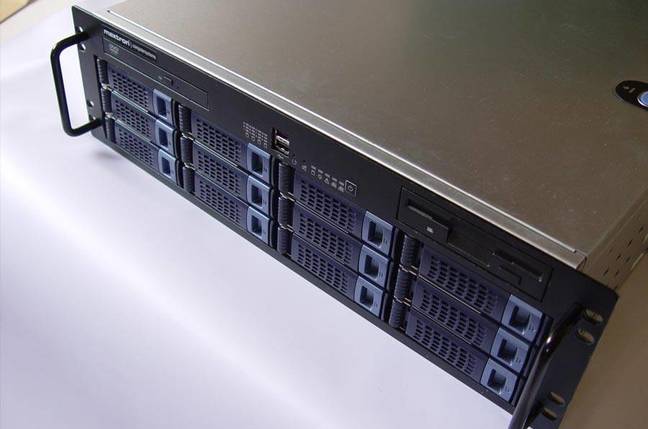 MemoWatch HP is shutting down its server and storage plant in Roseville, California. All production is switched to Houston Texas, and 500 jobs are affected. However, only 25 jobs are actually cut. HP says it will give priority to all Roseville people wishing to move Houston. Don't think there will be too many, do you.
Meanwhile, here is an internal memo explaining the move to the troops from Scott Stallard, Senior VP, Business Critical Systems.
HP is closing its Roseville production facility and consolidating the manufacturing of industry standard servers, HP-UX and Itanium-based servers and related enterprise storage systems, for the North American market, to the Houston, Texas campus. I wanted to let Business Critical Systems employees know about this decision, why it was made and how it may impact work. This decision impacts the Roseville production organization, which reports up to Christina Hanger, and is part of the regional business unit (RBU) for the Americas ESG organization led by Jim Milton.

Current demand and revenue forecasted in the clean room for HP and ESG has not materialized. This makes competitiveness and cost structures an even bigger priority given HP's strategic need for world-class cost structures. Taking this action streamlines HP's North America supply chain operations, reduces costs significantly and optimizes capacity.

The decision should not impact employment levels of the Business Critical Systems worldwide supply chain employees reporting to Jack Faber on my staff. In addition, HP's NonStop server manufacturing facility in Fremont, California, is not involved in this action. BCS Roseville supply chain employees will continue managing the BCS worldwide supply chain including: new product introductions (NPI), life cycle management and quality management. Also, Trish Brown's IASL team and Barbara Bacile's TCSD team employment levels in Roseville should not be impacted.

Manufacturing employees in the production facility in Roseville will have the opportunity to interview for jobs in Houston or other parts of HP. Roseville employees will have priority for jobs created in Houston. If affected employees choose not to move, HP will try to identify appropriate openings elsewhere in HP. If no appropriate positions are available, affected employees will receive the standard HP severance package once the transfer to Houston and other sites is completed.

The transition work begins immediately. Production will transfer to Houston beginning in April, 2003. A phased transition will continue through late summer. Eric Stanaland, from ESG worldwide operations, will lead the Roseville-to-Houston transition project. Send and receive teams, including BCS supply chain team members, will be named and begin meeting next week to develop a phased transition plan to minimize any customer impact.

For customers, the transition will be seamless since HP is not changing any customer-facing processes or systems. In fact, all of the IT systems and processes from Roseville, used for all product lines (e.g. Fusion), will be moved to Houston. The transition will be seamless to customers in terms of delivery predictability, availability and quality.

Please support the regional business unit (RBU) team and Roseville production employees as they make this important but difficult transition. This was a difficult decision for the ESG and Americas operations teams, but it was necessary to achieve leading, cost structures in our business. Thank you for working closely with the transition team to address emerging needs.

Thanks specifically to all the Roseville product team folks for playing a significant role in building our business. For over twenty years, Roseville manufacturing employees have been an integral part of production for pre-merger HP 9000 systems. They've been stewards of quality and production processes. They've worked closely with BCS worldwide supply chain, R&D and field teams on continuous improvement efforts. They've truly been a showcase for our business and our customers. These skills and abilities will be valuable during the transition to Houston from April, 2003 through late summer. I appreciate all that the Roseville manufacturing employees have contributed to our business over the years.

Sincerely,

Scott Stallard, Senior VP
Business Critical Systems
Sponsored: RAID: End of an era?