BT spin-off fashions itself into MS ISA Server boosters
Time is right this time, says Venation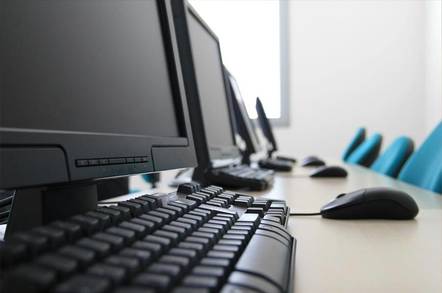 A product that adds content distribution and Web acceleration to increase the appeal of Microsoft's Internet Security and Acceleration (ISA) Server to enterprises was launched by BT spin-off Venation today.
V-WEB, which is backed by a £7 million investment from Softbank and BT's corporate incubator Brightstar, is Venation's first major product since it was set up as a private company in February 2001.
A year ago Venation abandoned development of a combined hardware software appliance to "supercharge" network performance in favour of a software only approach.
At the launch of V-WEB at London's BT Tower today, Venation said it changed its strategy in response to user preference for using general-purpose hardware for content distribution and acceleration.
Asked about the long lead up to the release of its first major product, Venation marketing VP Paul Green argued that product development and testing cycles of 18 months or more we were common in the market.
The networking market in general has gone through a torrid period of late. Caching and content distribution specialists (such as Akamai) have been far from immune from this effect. So is this a good time to launch a new product in the segment, we wondered?
Green conceded that the "caching market has been stagnant" with many players repositioning themselves as security appliance vendors or exiting the market in recent months.
Caching products were traditionally sold to telcos whereas Venation's software aims to address the needs of corporates keen to boost the performance of their networks.
"We're playing into the frustration of the market," Green argued.
Despite the availability of high bandwidth communications, many organisations still suffer from significant application and infrastructure performance problems. V-WEB provides a means to address that problem, in particular giving centralised management of Web application and a performance boost for branch offices.
Caching is smashing
Venation, which employs 37 people, can call on the resources of Microsoft and BT in helping to bring its products to market.
Craig Fiebig, a general manager of product development in Microsoft's security business unit, played down suggestions that Redmond might extend its products to provide the extra functionality offered by Venation.
"Microsoft provides the core plumbing of caching and security. Its our strategy to partner with companies, like Venation, who provide content distribution and Web acceleration," he said.
Stuart Hill, head of marketing at BT Major Business, said its sales teams and channel would be trained in selling Venation's technology.
Venation's V-WEB technology has been trailed by several UK organisations including Computacenter, vehicle glass repair & replacement firm Autoglass and Colchester Borough Council. ®
Related Stories
BT-spin off offers 400% network performance supercharge
Akamai banks on Edge Computing
CacheFlow dons Blue Coat moniker
External Links
Venation
Internet Security and Acceleration (ISA) Server
Sponsored: Learn how to transform your data into a strategic asset for your business by using the cloud to accelerate innovation with NetApp