Campaigner slams Ofcom's new boss
Stinging attack on Ofcom chief exec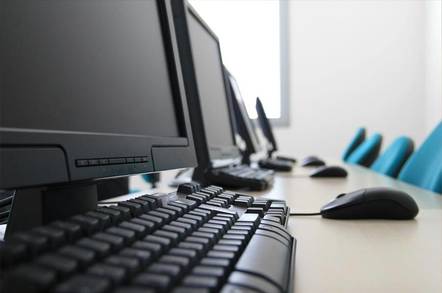 A member of the Government's influential Broadband Stakeholders Group (BSG) has openly criticised the appointment of former NTL boss, Stephen Carter, as chief executive of the new giant communications regulator, Ofcom.
In a stinging attack Erol Ziya - a leading campaigner for flat-fee dial-up Net access in the UK and a vocal supporter of ordinary Net users - said the appointment of Mr Carter is "most depressing" and a "victory for big business over consumers".
He claims Mr Carter's appointment will result in consumers being "shafted" and that the interests of the telcos and media giants will be served at the expense of ordinary people.
In an open letter to the BSG Mr Ziya berates Mr Carter and his former company, NTL, for failing to deliver real competition to either BT or Sky, and for ignoring the needs of consumers.
Writes Mr Ziya: "He comes from a company that has treated its users / consumers with a level of contempt that is exceptional, in an industry where contempt for users is rife. He comes from a company that has consistently failed to meet the needs of users, with significant franchise areas still unable to get broadband services or digital TV services, after 17 years and billions spent.
"I sincerely hope that my initial view of this appointment is totally incorrect. That Stephen Carter in the role at Ofcom can, and will, ensure that the public interest is protected 'against' the vested interest of big business. That he will place consumers and consumer needs at the heart of this unique and all-powerful 'uber' regulator, and not the needs of the industry.
"However there is nothing in his history to date that would lead me to believe this will be the case," wrote Mr Ziya.
Signing off his polemic Mr Ziya said he will give Mr Carter a chance to show that his "objective is to use his position to promote the public good and not vested commercial interest".
But he warns: "If it becomes clear that he [Mr Carter] is part of the problem and not the solution I will set myself against him, regardless of his power his influence and his uber regulator. At the end of the day he is a 'public servant'. I will do everything in my power to hold him to account as such, even if it is utterly hopeless, even if I represent nothing more than an un-empowered and lone voice in the wilderness."
Ofcom and NTL were offered the opportunity to comment on Mr Ziya's letter. Both declined to comment. ®
Related Story
Carter confirmed as Ofcom chief exec
Sponsored: Minds Mastering Machines - Call for papers now open