Countdown to SAP R/3 upgrade deadline
Clock watching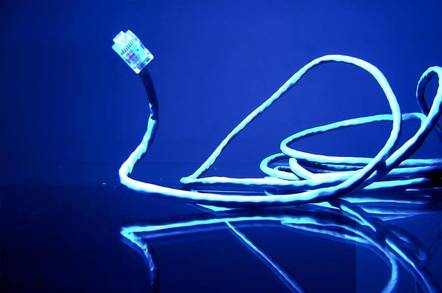 The clock is ticking for users of SAP R/3 versions 3.1i, 4.0b, 4.5b and 4.6b because the enterprise business applications company plans to discontinue support for these editions this time next year, leaving affected customers with a 12-month window in which to start their upgrade.
The move will tidy up SAP's product support portfolio, as it will reduce the six R/3 versions it currently supports down to just two - version 4.6c and R/3 Enterprise. Maintenance support was originally due to be phased out in August 2003, but earlier this year the Walldorf, Germany-based company extended the in-maintenance period by four months.
Arne Schmidthals, VP of product management, said the company has a track record of long-term maintenance and the versions have been in maintenance mode for four to six years but changes in market demand and its intention of providing customers with greater flexibility in terms of application functionality, coupled with natural upgrade cycles, have driven the decision. It also says many customer prefer the cut-off date to occur at year-end.
SAP executives were unable to be specific regarding how many customers will be affected but say that it is less than half of the nearly 19,000-strong installed base. However, research earlier this year carried out by investment banker JP Morgan indicated that only 20% of existing SAP customers had switched to mySAP, while the R/3 Enterprise solution - which is now centered around 4.6c - was only launched in the third quarter 2002, a combination of factors that raises a question over how many customers are still running pre-4.6c versions.
Although discontinuing support is part of the natural course of development in a product's lifecycle - both Oracle Corp and PeopleSoft announced similar plans during the year - it is also a useful tool in terms of helping drive additional sales and boost take-up of newer applications.
The move was expected because when it announced R/3 Enterprise, SAP said it had frozen base ERP platform functionality and planned to provide functionality upgrades via plug-ins instead, in the belief that existing customers would find this approach less expensive and protracted.
Looking to the future, all SAP's efforts are going into R/3 Enterprise and the mySAP components that run on top of it. Version 4.6c forms the core of R/3 Enterprise with mySAP-style applications offered as optional extensions. There is no end date set for R/3 Enterprise, and it will be supported until at least 2007. The aim, according to Schmidthals, is to keep the core application platform as stable as possible so users have a solid platform on which to add SAP or in-house developed functionality without compromising overall system stability.
As version upgrades can easily take 12 months, customers will soon have to make a decision about their future plans. However, SAP said it will not abandon users of the older systems and is offering an extended maintenance program for an extra 2% on the annual maintenance fee, whereby it will continue to offer limited support including technical support and legally required updates such as those relating to tax regulations.
As the Walldorf, Germany-based company is concentrating on selling to its installed base and reducing operating costs in response to the ongoing economic situation, a strategy that encourages customers to upgrade will help it to fulfill its goals. Budget-conscious customers maneuvered into upgrading with all its associated costs may be less impressed, but SAP is hoping that the value proposition based on the promise of a stable, non-changing core platform, will overcome cost and business issue-related concerns.
© ComputerWire
Sponsored: Minds Mastering Machines - Call for papers now open