Veritas picks up blade, app management mavens
Cash (mostly) buyer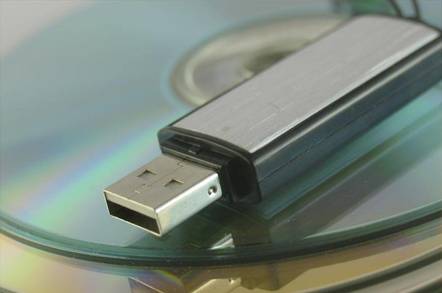 Storage management software specialist Veritas Software Corp has dipped into its sizeable cash reserves to buy two companies which despite appearances it insists are not systems management companies.
The Mountain View, California-based company is acquiring application performance and availability management vendor Precise Software Solutions Inc for $537m and server provisioning software vendor Jareva Technologies Inc for around $62m in cash. Depending on the preferences of Precise's current stockholders, the two deals in total will cost Veritas up to $460m in cash from its total current cash holding of $2bn which it says is growing at $100m every month.
Through the two deals Veritas will add Jareva's BladeForce Management Suite, OpForce IT Automation Suite and Elemental Server products to its portfolio, as well as Precise's numerous application performance monitoring and storage resource management software packages.
Among Precise's portfolio are the Insight response time measurement and Savvy proactive management products, as well as Indepth performance management products for IBM Corp's DB2, Oracle Corp's eponymous database management system and Microsoft Corp's SQL Server.
The company also produces the Interpoint monitoring software for e-business application suites from Oracle, PeopleSoft Inc and SAP AG, Inform performance reporting and analysis applications, and storage resource management software for IBM's Shark, Hitachi Data System's Lightning and Thunder and Hewlett Packard Co's StorageWorks storage systems.
Jareva, meanwhile is a two and a half year old server provisioning specialist based in Sunnyvale, California. Its BladeForce Management Suite, released in June 2002 is designed to bring discovery, provisioning, deployment and management capabilities to blade server environments. Before the release of BladeForce the company focused on the OpForce suite for provisioning multi-platform environments and Elemental Server abstraction and integration server.
Server provisioning and application tuning are not systems management areas, Veritas insisted. While Veritas' existing clustering and availability software is about stopping systems from going down, Precise's software is about stopping systems from slowing down. As for the software being acquired with Jareva, Chris Hagerman, senior vice president of strategic operations at Veritas said: "I'd look at the distinction being that what we're doing is automating the actions you need to optimize performance and availability, as opposed to the discovery and monitoring of most systems management applications."
The purchase of Precise carries a bonus in the form of SRM software originally developed by W Quinn, an early player with an established position in that sector. Quinn is now owned by Precise. Veritas said the Quinn software in question will eventually be integrated with its own SRM product, so adding the currently fashionable function of quota management.
Veritas will pay shareholders of Westwood, Massachusetts-based Precise $16.50 in cash per share, or up to 25% of their consideration in Veritas stock, plus the rest in cash. Stock will be issued at a fixed exchange ration of 0.2365, and a maximum of 7.5 million shares will be issued in the deal. The deal is expected to close in the second quarter of 2003, upon the approval of Precise shareholders, and be accretive within 12 months.
© ComputerWire
Sponsored: Minds Mastering Machines - Call for papers now open