Platform Computing branches out
Grid pattern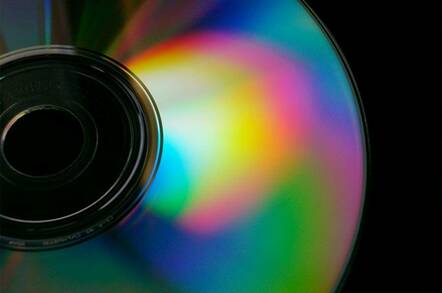 Platform Computing, the distributed resource management and Grid computing software, is reaching out beyond its traditional commercial customer base.
At first glance, it looks like Platform - traditionally strong in target verticals in the commercial space - has shifted their focus to more technical research-oriented markets and applications. Recent partnerships with Dell in the high performance computing (HPC) space and SGI in "visual area networking", as well as the formation of Platform Computing Federal, Inc., a new division focused on the government market, seem to indicate a trend in that direction.
However, after looking more closely, it appears that Platform is leveraging its strength in commercial grids to address commercial applications within these more technical segments. For example, HPC solutions, traditionally associated with the scientific and research community, are now being in used in Platform's target verticals - financial services, life sciences and oil & gas exploration. In these industries, compute-intensive applications are executed more quickly, providing better and more accurate decision-making. And by the same token, many government applications are starting to resemble those in the commercial space.
Platform Federal will develop and customize Grid computing software solutions for the U.S. Federal Government, as well as state and local governments. Dedicated sales, support, professional services, and program staff will be headquartered in Columbia, Maryland. President Rene Copeland will focus on the growing need for HPC solutions in the government market.
Platform's latest product announcement, Platform Intelligence, enables enterprise IT professionals to examine the utilization and performance of distributed enterprise computing environments. By providing access to this information, IT professionals can proactively manage computing resources, improving performance and efficiency.
As grids become larger, and enterprise resources are virtualized, this type of management tool becomes a necessity. Platform Intelligence integrates with existing systems management frameworks, and can be tailored to a customer's specific requirements. Platform's design goal is to integrate with "everything in the world", providing a complete picture of IT resources.
One of the most interesting applications for Platform Intelligence may be related to "on demand" computing where resources are virtualized, and users are charged based on resource usage. This can apply to internal departments within an enterprise, as well as to service providers who are based on an "on demand" model. Platform customers aren't using Platform Intelligence for this purpose today, but Platform does see this as a natural evolution of the solution, where Platform Intelligence will be used to determine usage for financial purposes (charge-backs) and resource planning.
Based on this series of announcements, Platform extends the scope of their commercial Grid offering in a couple significant ways.
First, Platform Intelligence gives them a strong management tool offering in the "IT Analytics" space and a new strategic direction. Second, recent HPC announcements, combined with the launch of Platform Federal will leverage Platform's HPC expertise into new enterprise and government applications.
Sponsored: Minds Mastering Machines - Call for papers now open