Microsoft pencils 'early 2003' for CRM debut
Misses end of year deadline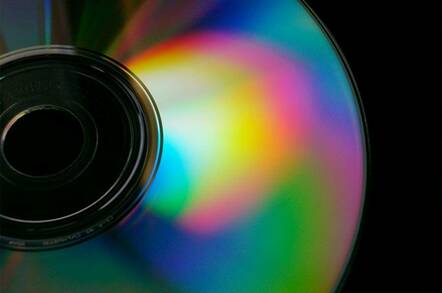 Microsoft Corp said yesterday that it will not meet its end of 2002 deadline for the launch of its CRM product.
Instead, the best the vendor could offer was that the much anticipated CRM offering will finally see the light of day "in early 2003".
The vendor had been expected to launch the much-anticipated product by the end of this year, with an international version following in June. The vendor's spokespeople had apparently been quoting these dates as recently as this week.
However, late yesterday the company issued a statement saying that the product was still in final testing, and "will be available in North America in early 2003." The international version is now slated for the second half of 2003 the statement continued.
Microsoft and beta testers were working with Release Candidate 1, the company said, and would shortly move to testing Release Candidate 2. The firm expects to gather final feedback in January, before releasing the product to manufacturing and announcing general availability.
While the company had previously said the product would be complete by the end of the year, it was always expected that momentum behind the product would not begin to build until the New Year. However with no firm date set, Microsoft, its partners and its rivals will no doubt be tying themselves in knots at least through January as they wait for the product to find its way onto the market.
Even before Microsoft announced that it was pushing back the launch of its CRM product, its mid- market competitors had worked themselves into a frenzy of activity, lashing out at rivals on all sides as they try to maintain their position in this much-coveted market sector.
Mountain View, California-based Upshot Corp launched the most vociferous and direct attack so far. It put out a statement in which it said: "Microsoft is supporting a business model and software architecture that has led to customer dissatisfaction rates of over 50%. By bringing out its MS-CRM using client-server architecture and traditional software licensing, Microsoft is undercutting its own efforts to move the software industry to a web services model."
UpShot founder and chairman Keith Raffel said: "I just don't understand what Microsoft is up to. Their evangelists sing the praises of a web services model which dramatically lowers lifetime costs, enables speedy deployment, and improves user adoption. Now Microsoft is coming out with a client/server CRM product."
"Microsoft is dropping one big lump of coal into the CRM industry's stocking," he added.
While Upshot is lining up its sights on Microsoft, other players in the low- to mid-end of the market are sniping at each other. Oracle Corp offshoot NetLedger Inc has intensified its activities aimed at luring San Francisco, California-based Salesforce.com Inc's SFA customers to its camp with a special migration program. This adds to its existing migration tools that let users of standalone legacy front- and back-office systems - such as Goldmine, ACT! QuickBooks and Peachtree - migrate to its offering. NetLedger claims that over 30 Saleforce.com companies have already switched to NetLedger's business suites in the past several months.
Meanwhile, Salesforce.com continues with its anti-Siebel and anti-Oracle campaign, backed by a multimillion-dollar advertising initiative; and Boston, Massachusetts-based Salesnet Inc is boasting about how it has usurped Salesforce.com at shipping and postal services customer site NetEx Services.
NetEx said it abandoned its one-year deployment of Salesforce.com because it did not offer the precise functionality to adapt to NetEx's business needs. The company said it felt that the escalating cost of its service exceeded the value of the offering and it was also dissatisfied because the Salesforce.com implementation required a third-party integrator to configure the application.
All the sniping is occurring at the lower end of the mid-market, predominantly from ASP-based CRM vendors that are still struggling to build a firm position in the market for themselves. This group is the most immediately vulnerable to Microsoft's onslaught. Larger mid-market players such as Onyx, Kana, E.piphany, Pivotal and even Best Software Inc, a division of Newcastle, UK-based The Sage Group Plc, are - for the moment - remaining relatively quiet.
The pre-emptive strikes give a clear indication of just how deeply vendors expect Microsoft to impact the market and sets the scene for a messy first half 2003, which is when Microsoft will, presumably, kick off its CRM marketing program.
© ComputerWire
Sponsored: Minds Mastering Machines - Call for papers now open