CRM 'recovery' predicted for 2003
Customers? Who needs 'em!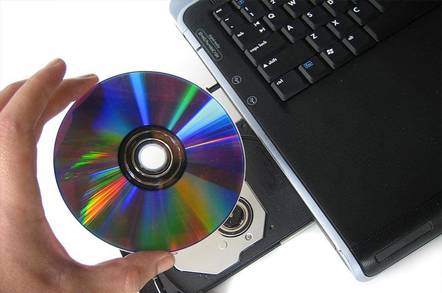 2003 will constitute a recovery year for the CRM sector, according to research house Meta Group. However, in the current climate, "recovery" is defined as a year in which spending levels are predicted to remain flat to slightly positive, as opposed to undergoing a further slump.
Despite this gloomy forecast, Meta Group VP international, and senior CRM analyst Ashim Pal said 2003 will not be a dead year for the industry, although it will see a change in the way budgets are spent. "CRM as a spending priority is still high, the issue is translating that spend to a project," he said.
The projects that will attract available budget will be modular projects, projects that can make use of existing implementations, or ones that solve a specific pain point. The focus on processes will continue and will play an important role in helping organizations to calculate performance or revenue-type improvements. Meta Group maintains that although the number of CRM deals within Europe has been maintained, the average cost has declined and currently stands at between 1.4m and 1.7m euros ($1.37m and $1.66m), which it says demonstrates the shift to iterative projects with a defined scope.
Part of the overall problem is that the market is in the middle of a period of disillusionment about CRM projects because many people have not worked out how to do them well. In an evolutionary sense, CRM deployments are still at a primitive dinosaur stage, said Pal; people are interested in learning but are struggling with deployment.
One ongoing problem area is the articulation of the project goals, business case and expected ROI. When it comes to pitching for CRM funds, "the business case is still king," said Pal, but sometimes that is as far as it goes.
He identified one trend whereby CRM project groups present a business case to secure funding, but once the budget has been approved, they cease to make use of the business plan and fail to map the project back to the business case. "You have to be able to measure [the improvement]. People need to be specific, people need to be rigorous about project definitions and measurements," he said. He stressed that as CRM is an iterative process, there is a need to re-evaluate at each stage, starting with the business case.
Other bad practices exhibited by deploying organizations are the "just-do-it" approach to CRM, which is emotionally motivated instead of being grounded in a customer or business pain point; and poor cost measurement where gross measurements are used that cannot be mapped to the CRM project because, for example, they are too big and impacted by non-related events such as currency fluctuations.
Another problem area is the creation of CRM stovepipes. Pal said there is also a tendency for organizations to create customer, employee or support-centric CRM systems where the need is for xRM systems that conform to a pattern, and allow for component reuse, and can therefore integrate all stages of the customer interaction lifecycle.
© ComputerWire
Sponsored: Minds Mastering Machines - Call for papers now open