LINX traffic tops 20Gbps
The LINX effect makes Europe only one hop away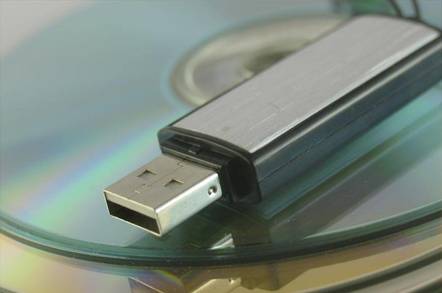 Britain is now more connected to Europe than ever - when it comes Internet connectivity.
according to figures released last week by The London Internet Exchange (LINX), which handles up to 96 per cent of the UK's Internet traffic, show that Europe now has more Internet routes connected into the UK than the USA. More than 14,600 routes from LINX (34 per cent of the total) are to UK and other European destinations compared with just under 13,000 (30 per cent) which go to North America, primarily the USA.
The upshot of this is if you're in the UK browsing a Spanish Web site, for example, your request is more likely to go straight from London to Madrid rather than back and forth across the Atlantic. That means faster response times in theory. This has to be a good thing especially since IP telecoms traffic is becoming the norm rather than the exception as carriers migrate from legacy circuit switched to packet switched networks.
Among individual countries, the USA still accounts for the largest number of LINX routes - around 11,000 or 25 per cent of the total. Internal routes within the UK account for only 4.4 per cent of the connections, fourth behind the USA, The Netherlands and Japan.
Vanessa Evans of LINX explained: "There is no direct correlation between the number of routes to a destination available through LINX and the volume of traffic being carried to a particular destination.
"However, commercial logic suggests that ISPs establish routes to meet the needs of the traffic they are carrying. The connection figures are therefore a crude, but valid, reflection of where the UK's Internet traffic is coming from and going to."
Meanwhile the volume of Internet traffic flowing through the UK's main peering centre continues to grow. Total Internet traffic on the LINX exchange is now peaking at around 21 Gigabits per second (or equivalent to 3,500 simultaneous hi-quality broadcast TV streams), double the level of twelve months ago.
This figure does not take into account traffic from private peering connections, a facility introduced by LINX this year which allows larger ISPs to directly connect their networks rather than put traffic onto the exchange. So, if anything, UK Internet traffic has grown even more sharply than LINX's figures suggest. ®
Related Stories
Damn it, JANET
LINX lights up 10Gbps Ethernet network
LINX upgrades for soaring UK Net traffic
Next-gen ISP peering network launches
London Internet Exchange traffic breaks 6Gbps
External Links
LINX's latest traffic statistics and a diagram of its network