StorageTek rides the data lifecycle
Pragmatism rules in storage services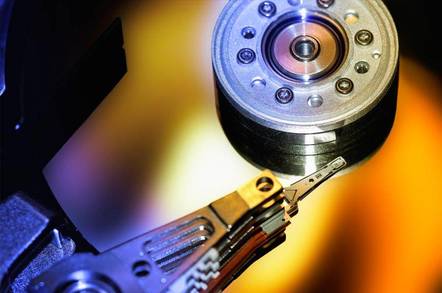 StorageTek is reinventing itself again, this time as a specialist in data lifecycle management. The $2 billion company believes its expertise in areas such as mainframe disk arrays, tape libraries and archival can be turned to advising clients on how to classify, manage and appropriately protect all their digital assets.
It is hardly the first company to come up with such a strategy, but if it succeeds it will show how quickly one of the storage industry's invalids has turned around to re-establish itself as a top name. A few years ago, StorageTek was in the doldrums, with managers who believed that selling tape drives conveyed the wrong image, and instead promoted services and managed storage. Unfortunately, they backed the wrong horses and merely succeeded in confusing staff and customers alike.
When new CEO Pat Martin came on board in July 2000 he realised that StorageTek had to play up its core competencies, so he stated clearly that tape was not dead or even dying and began to restore the company's self-confidence. He disposed of unprofitable businesses and streamlined the remainder, bringing it back into profit. StorageTek has subsequently improved its earnings for nine consecutive quarters, despite the economic downturn.
Now the company's European groups are beginning to roll out data lifecycle management, Martin's latest strategy for growth. The plan is to take StorageTek back into the services business, but this time at a strategic level - and building in the company's technical skills rather than abandoning them.
For example, it recently jumped into the disk-based backup market with BladeStore, which uses cheap ATA hard drives to provide an intermediate class of storage between fast but expensive disk arrays and cheap but slow tape. And it is extending its SN6000 tape virtualisation box to do SAN and NAS disk virtualisation too.
The man responsible for the new strategy in the UK is recently-appointed general manager Gary Rider. "I joined thinking we were a pure technology company, but discovered a vibrant consultancy area with the expertise to create SANs," he says. "We had that expertise but had never put it all together."
Rider says that customers are right to be cautious given the economic climate, but that an evolutionary approach can still allow them to adopt new technology as it comes along. "You can't wait for a magic answer such as full interoperability," he adds.
"There's a new pragmatism in the market now. Companies used to want new revenue streams from technology, now they want to take cost out, they want stability and confidence, and they want it without lock-in. I'm not sure our customers have the appetite for too many new technologies. There's a degree of safety - they want what can be demonstrated now, but with a roadmap to the future."
Rider adds that StorageTek will work with resellers to get its expertise and full product range to market. The challenge is going to be how to do that, yet stay competitive on price, which has traditionally been the company's weak spot. ®
Sponsored: Learn how to transform your data into a strategic asset for your business by using the cloud to accelerate innovation with NetApp