Server market stabilises (but competition is fierce)
Dell does well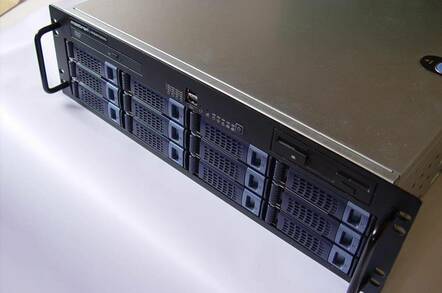 The server market is stabilizing after two years of decline research firm IDC declared yesterday. However, competition remains fierce, with Unix-based machines losing ground to Linux and Windows-based boxes and Dell Computer the only company to increase revenues.
IDC found that worldwide server revenues in the third quarter were $10.6bn, stable compared to the previous quarter but down 5.6% on the previous year. However, that fall represented the smallest year on year decline in the sector since it went into decline two years ago.
IDC found the strongest growth in the entry lever server market, where sales were up 5% both sequentially and on the year. At the same time, Linux machines grew 26.7% year on year, while Windows servers grew 3.2%, largely on the back of Intel-based shipments. Unix servers slipped 10% on the year. Standard Intel-based boxes now account for 40% of the market, three points up on last year. HP took 32.8% of this sector, followed by Dell with 21.9%.
HP also dominated the Unix sector, with 32.9%. Sun, the traditional leader, slipped to number two with 30.4%. However, IDC pointed out that this was partly due to Sun's fiscal year dates, and HP's stable Intel/Unix business. The number one Unix spot will be up for grabs over the coming quarters IDC predicted.
IBM took the top spot, with sales of $3.2bn, down 0.4% on the previous year. This gave it 29.75% market share, compared to 28.2% a year ago. HP had sales of $2.9bn, down 15.8% on the year. The figures include the former Compaq business, and some allowance must be made for eradication of overlap following the merger. Nevertheless, its share slipped from 30.5% to 27.19%.
Sun Microsystems turned in sales of $1.3bn, down 3.4% on the year, and saw its share rise from 11.8% to 12.1%. Dell was the only top five vendor to show tangible growth, with sales up 7.5% to $920m. Its share was up from 7.63% last year to 8.7%. Fujitsu had sales of $413m, down 4.6% on the year, but its share crept up from 3.86% to 3.9%.
© ComputerWireTM
Sponsored: Learn how to transform your data into a strategic asset for your business by using the cloud to accelerate innovation with NetApp