Intel spruces Xeon line
CPUs, chipsets, mobos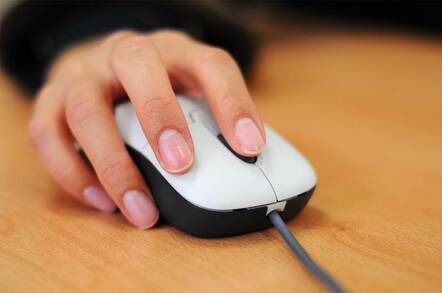 Only Tuesday, and already it's an exhausting week for product launches with world+dog determined to make a noise for Comdex.
Intel is not one to let a PR opportunity go to waste and is leading this week with a big refresh for Xeon, the almost-venerable server CPU line. It's not the first product group that springs to mind for a PR onslaught, considering the PDA/graphics-crazy/consumertastic Comdex frenzy. But Intel is runaway leader in low-end server, with sales and market share set to outstrip RISC for the first time next year. And with AMD simply demo-ing upcoming 64-bit server CPU Opteron at Comdex, Intel is keen to show that it remains the Daddy in this yard.
New kids on the Xeon block include four processors, two chipsets and five new mobos, or server platforms in Intel-speak.
The processors are rolling of the 0.13micron production lines and are designed for two-way servers, and they all support the 533MHz frontside bus - in other words there's more bandwidth between the CPU and the chipset. The top performer is a 2.8GHz beast, backed by a supporting cast of 2.6GHz, 2.4GHz and 2.2GHz. List prices are $455, $337, $234 and $198 in 1,000-unit orders.
And so to the chipsets, the E7501, the E7505 (formerly known as Placer), and a third, for P4 singletons, the E7205, better known as Granite Bay. All three support DDR memory and the the first two support 64 bit PCI/PCI-X. List price is $92, $100 and $57 in 1,000 unit quantities. Availability is 'coming weeks'.
The E7501 for two way servers improves performance by 25 per cent when used in combo with the new faster FSB, Intel says. It is pitched at the embedded network server market. Next up is Placer, a chipset designed for two-way Xeon workstations; last and least is Granite Bay, a new chipset for single processor Pentium 4 machines. Placer and Granite Bay support USB 2.0 and, perhaps belatedly, are the first chipsets from Intel to support AGP 8X. This interface is built directly into the chipset's memory controller hub, which "helps eliminate latencies introduced by a separate graphics controller", Intel says.
Intel's is staggering the launch five new 'server platforms' with the first shipping in two weeks and the rest to follow through Q1. The usual bandwidth buzzwords are there - serial ATA, Ultra320 SCSI, AGP 8x. But no prices yet. ®
Sponsored: Learn how to transform your data into a strategic asset for your business by using the cloud to accelerate innovation with NetApp