HPQ storage blitz shows continued convergence
Small earthquake...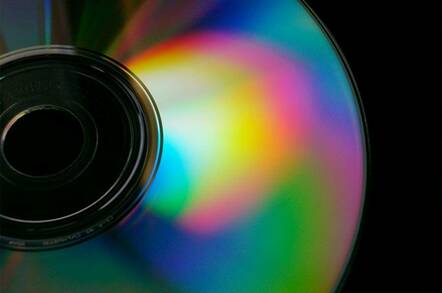 HP has announced a swathe of new StorageWorks products and upgrades, to shore up its position in the multi-vendor networked storage business.
If any more proof were needed that the Compaq team holds the reins in the New HP's storage group, all are part of ENSAextended, the latest version of Compaq's Enterprise Network Storage Architecture which was first announced in 1998 and is aimed at helping customers build adaptable storage infrastructures.
New hardware includes Fibre Channel host bus adapters for Windows and Linux, a 32-port 2Gbit Fibre Channel fabric switch called the SAN Switch 2/32 Power Pak (this is an OEM version of Brocade's SilkWorm 3900), and kits for conecting Netware and Linux servers to an HP Enterprise Virtual Array.
HP also released the first commercially available second-generation Ultrium tape drive, calling it the Ultrium 460 even though its native capacity is really 200GB per cartridge. The 460 moniker rather sneakily comes from adding its compressed capacity of 400GB to its transfer rate of 60MB/sec. However, even at 200GB native its capacity is double what the first Ultrium generation offered, and more than SuperDLT can currently supply.
Other announcements were to do with converging the HP and Compaq storage lines, for example the HP NAS 8000 fileserver can now use disk space on a Compaq-derived Enterprise Modular Array.
The remaining news related to storage management, for example a new version of the Brocade-derived Fabric Manager software for SANs, able to monitor eight fabrics simultaneously. Fabric Manager runs on the HP Storage Management Appliance (SMA) which is a Fibre Channel-attached system designed solely for monitoring and managing the SAN.
Also SMA-based are two new Rapid Restore applications for quickly restoring Microsoft Exchange 2000 and SQL Server 2000 databases. These are built on the volume cloning and replication capabilities of HP's Enterprise Volume Manager software.
The management software for HP's XP disk arrays has been upgraded too. Application Policy Manager v3 means policies can be assigned down to logical device level, while Command View XP allows multiple arrays to be managed centrally via a Web browser.
And HP has upgraded Secure Path, its multi-pathing software family which provides high availability access from servers to RAID systems, to support its Modular SAN Array 1000. ®
Sponsored: Minds Mastering Machines - Call for papers now open