IBM racks up 128 CPUs with P655
Pitched at HPC, supercomputer apps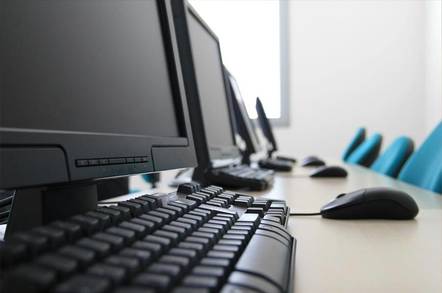 IBM today launched an ultra dense Unix server targeted at the high performance computing and supercomputer markets.
The eServer p655 packs 128 POWER4 processors in a single rack and is available in four or eight processor building blocks. It has a maximum performance of half a trillion operations per second at maximum configurations. Four way versions of the p655 are expected to begin shipping in volume later this year.
The p655 will run the AIX 5L operating system, including Version 5.1, and Linux. IBM anticipates that one or more Linux distributors will support 64-bit Linux in the first half of 2003.
The eServer p655 is designed for applications that require very large databases or massively parallel processing, typically needed by companies in sectors like digital media and life sciences.
It also positions the eServer p655 as suitable a platform for running business intelligence applications.
IBM says the eServer p655 offers higher density and superior price/performance compared to alternatives such as Itanium 2 server clusters.
A single eServer p655 rack with 128 POWER4 processors occupies only one-sixth the floor space of an HP rx5670 Itanium2 system with the same number of processors. Additionally, a four-way eServer p655 with 1.3 GHz POWER4 processors has a SPECfp_rate2000 of 51.7, offering 15 per cent better throughput than a HP rx5670 with four processors.
In a measurement of sustained memory bandwidth, the eServer p655 hits almost 2.5 times the peak theoretical memory bandwidth of the HP Itanium 2 systems (6.4 GB/sec2) in a tuned version of the Stream benchmark.
eServer p655 systems supports clustering and logical partitioning. The product also incorporates IBM's Chipkill and bit-steering memory high availability technologies.
Prices for the four-way version of the eServer p655 start at £57,359. ®
Related Stories
Cray flogs X1 supercomputer
IBM cranks up pSeries Power 4+ chip speed
16,000 Hammers in Sandia supercomputer
Sun blasts "1970s" Itanica
SGI raises the Itanic
UK boffins get supercomputer boost
IDC takes a second pass at supercomputer rankings
NEC captures supercomputing crown
IBM builds absolutely super computer
Sponsored: Minds Mastering Machines - Call for papers now open