HP puts winds in Larry's sails
Fiorina waxes lyrical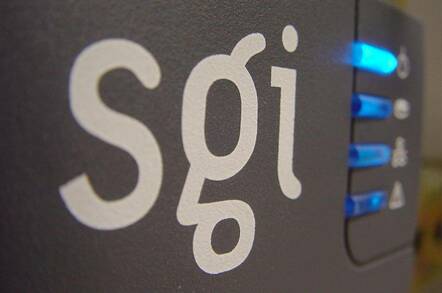 "Where's Larry?" Carly Fiorina asked at the opening of her OracleWorld keynote speech yesterday. Her question was meant in the spirit of metaphor than genuine enquiry, though,
Gavin Clarke writes
.
That's because Redwood Shores, California-based Oracle's chief executive had been - as OracleWorld delegates knew - ensconced aboard his yacht and chasing the Americas Cup around New Zealand, rather than attending his company's annual user conference.
Fiorina chose to answer her own question, rather than wait for a heckled answer. Larry was indulging his other great love - the Americas Cup, she said. His first love, incase you didn't know it, is Oracle.
Seconds later the full glory of Fiorina's majestic metaphor came sailing into plain view: "Why do I ask that question, other than to explain his absence," she asked with a slight hint of disapproval in her voice. "It's because HP put the wind in Larry's sails."
That wind, apparently, were the HP servers, PCs and laptops used to run software - from Oracle and other vendors - that helped engineers to design Larry's yacht. And, in case you didn't know it, that hardware - and HP's accompanying software portfolio which includes OpenView for systems management - can also put wind into the sales of your business.
Fiorina's metaphor had berthed in all its glory. It's arrival helped to divert attention from this week's sudden resignation of company president and former Compaq Computer Corp chairman and chief executive Michael Capellas. In her speech, Fiorina, chairman and chief executive of HP, failed to address Capellas' jumping overboard.
Instead, Silicon Valley's most powerful woman executive instead embarked on a 45-minute pitch for HP hardware and software, emphasizing how her company's end-to-end product portfolio can help reduce customers' total cost of ownership (TCO) and return on investment (ROI).
Fiorina informed Oracle's users, gathered in San Francisco, California, that prevailing economic conditions meant TCO and ROI are more important to them than technology innovations.
Recycling a speech she gave analysts last month, Fiorina said: "Customers are no longer after the fastest, hottest box, the next killer application or the next coolest piece of technology. Customers are focused on ROI, real value and how do I deal with ongoing cost of ownership."
Fiorina said she believed focus on ROI and TCO is forcing the industry's shakeout, as customers seek to wring the last drop of value from their IT. As such, she added, the shakeout is not your typical cyclical economic event and will have long-lasting consequences.
"People misunderstand and still think this has been driven by cyclical economic requirements, but this has long-lasting structural changes for the IT industry," she said.
Attempting to ensure HP's ship remained afloat despite the drying sea of IT investment, Fiorina fired a broadside at her Palo Alto, California-based company's competitors.
Defending Superdome and UX 11i in the wake of comments made against Unix systems by Michael Dell earlier in the week, she said: "No, I don't think Unix is dead. Unix is not growing as fast as Linux or NT, but it's clear there's a real requirement for high-end systems.
During an OracleWorld keynote speech earlier this week, Dell consigned "proprietary" Unix hardware and software to the dustbin of history. He, instead, championed Linux and Oracle running on his company's Intel Corp-based servers.
"We respect Dell as an example of very efficient distribution... but in real innovation and service, we have the real advantage," Fiorina said.
Fiorina said HP also beat systems rival Sun Microsystems Inc. Santa Clara, California-based Sun's chief executive Scott McNealy is renowned for jibing at HP during his own keynote speeches. "Sun can be innovative, but when it comes to standards-based approaches, ability to implement and their customer support... we beat them," she said.
She finished by saying that some people had mistakenly compared her company with HP's systems and consulting competitor IBM.
"We are not trying to emulate IBM. You can look at IBM, and our product portfolios are different in many areas. They are doubling down in areas we haven't. In services they bought PriceWaterhouseCoopers, where we prefer to partner," Fiorina said, overlooking HP's own failed attempt to buy PCW for $20bn in November 2000.
© ComputerWire
Sponsored: Minds Mastering Machines - Call for papers now open