Ariba, Commerce One, I2, Siebel 'will never come back' – Ellison
Lack of charity does not begin at home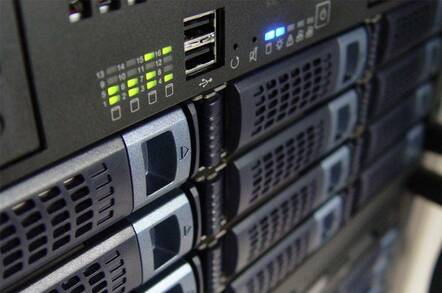 The future is bright, the future is Oracle Corp - and other large software vendors - who will offer increasingly diversified product portfolios, company chairman Larry Ellison said yesterday.
The future does not consist of small or niche vendors who, Ellison claimed, will struggle against drying IT budgets and industry consolidation. Ellison singled-out Ariba Inc, Commerce One Inc, I2 Technologies Inc and Siebel Systems Inc as companies who he said will "never come back".
These companies are each struggling with quarterly or annual losses and lowered revenues. Oracle, though, has not been immune from the spending slow-down. The company last month reported first quarter sales of $2.03bn, down 10.5% year on year,
Ellison is likely to have singled-out Ariba, Commerce One, I2 and Siebel because they are the companies which compete with Oracle in customer relationship management (CRM) and other areas of e-business software.
In response, Ariba CEO Bob Calderoni said his company has been winning deals in Oracle's "back-yard" while rejecting Ellison's claims of Ariba's demise. "Larry said the same thing about IBM ten years ago and all IBM has done since then has taken significant market share from Oracle in their core business. He has been wrong for 10 years and I expect to keep that streak alive," Calderoni said in a statement.
Commerce One, I2 and Siebel were unable to provide comment by time of going to press.
Ellison made the predictions, while noting that the industry is suffering from a post-bubble correction in stock market valuations and IT spending levels.
"The computer industry is maturing, and an awful lot of companies will never come back," he told delegates via satellite at his company's annual user conference in San Francisco, California. Ellison chose not to attend the event in person, as he was in Auckland, New Zealand, participating in the Americas Cup race.
Larger software vendors, he said, will fill the vacuum by offering broader and richer product portfolios. Ellison claimed Oracle, for example, has successfully plugged holes, such as order automation, in its 11i eBusiness suite while the 9i Application Server includes advanced features like clustering.
"There will be much smaller number of companies with more diversified product lines. That's what Oracle has attempted to become by offering a rich set of functionality in a smaller number of products," Ellison said.
Ellison, adept at public speaking, only appeared to struggle during his post OracleWorld keynote question and answer session when one attendee asked him to explain his reasoning for participating in The Americas Cup instead of attending OracleWorld.
Ellison chose not to answer, and instead talked about whether he'd been on the joint Oracle/BMW racing boat.
© ComputerWire
Sponsored: Learn how to transform your data into a strategic asset for your business by using the cloud to accelerate innovation with NetApp