IBM charts utility computing path
Another meaning for COD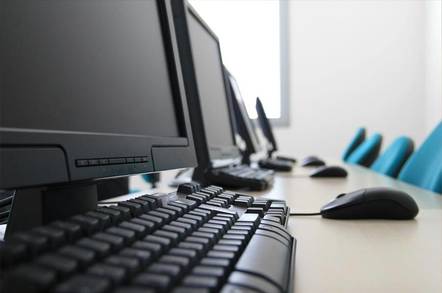 Sam Palmisano is feeling more comfortable in Gerstner's shoes nowadays. From his appointment as CEO of IBM in March of this year, last week he was confirmed as the firm's new chairman too. It's been a heady and expected rise. First on his 'to do' list was to outline the company's future plans.
Computing on demand pretty much sums up the mood at IBM. Palmisano stated that grid computing and self healing machines will harness the power and IBM will deliver the goods. He's talking Utility computing. With that in mind and that new direction established, IBM is going to form a strategic 'OnDemand' Group that will drive the concept of Utility Computing across IBM and out to the extensive customer base.
IBM promises to invest as much as $10 billion into this initiative, to get the R&D up to speed, and to start delivering some real solutions across the wire. There will also be a number of On Demand Design Centres springing up across the world to show customers, test solutions and demonstrate the power of utility computing.
There are questions that have to be asked about IBM's commitment, or at least understanding, of this idea of utility computing. It was, for instance, reselling Salesforce.com's CRM suite which is delivered as a utility but , allegedly, because "..IBM doesn't like you if you aren't selling lots of hardware and services."
Indeed, that's a big part of the challenge facing IBM. With its entire business still built around hardware and service sales how does it adjust to being, or having a part of itself operating as, a utility company?
The idea, presumably, is that IBM delivers what it has in terms of software to end users and sells hardware and services to the rest. Sounds simple enough. But it's a big change, something that IBM's never been good at. And it's been slow to the table, presumably mulling over these issues. Oracle, for instance, spotted this opportunity years ago when it formed Oracle Online to deliver utility apps. It was a dedicated operation with big backing and it's making gains.
This is the future of computing though. Software delivered across the wire on a pay as you go scheme. Management, upgrades, maintenance, development, it's all done by professionals. Organisations just plug, pay and play with their enterprise software solutions. There's still a lot of work to be done in this area before it is truly accepted or indeed delivered to an acceptable standard - we all saw the debacle of the ASP. But with IBM aboard the tide may truly start to change in this direction.
Related story
New IBM boss describes $10bn gamble
Sponsored: Minds Mastering Machines - Call for papers now open