HP edges IBM and eclipses Sun in SSL benchmark
Security benchmarketing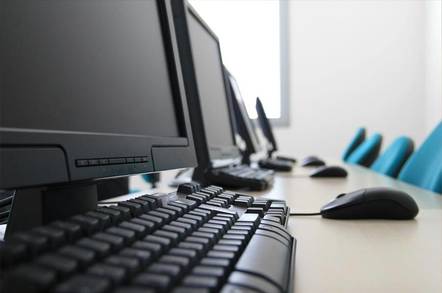 Its Round 94 of the battle of the benchmarketing press releases, with HP yesterday trumpeting its recently introduced HP Server rp5405 outperforms comparable Unix servers from IBM and Sun in secure transaction benchmark tests.
A four-processor HP Server rp5405, using Zeus Web Server for HP-UX 11i and four PA-8700 650-MHz processors, was able to sustain 990 simultaneous connections in a SPECweb99_SSL benchmark test. This shaded a four-way IBM server and comprehensively spanked a Sun server put through the same benchmark (and each running Zeus Web Server software).
An IBM eServer P630, with four Power4 1.0-GHz processors, which reached 986 connections in the SPECweb99_SSL benchmark. Still much higher than 568 simultaneous connections achieved by a Sun Fire V480, outfitted with four UltraSPARC III 900-MHz processors.
The SPECweb99_SSL benchmark measures a server's ability to effectively handle secure encrypted Internet transactions.
Introduced in September, the HP Server rp5405 is one of three server products from HP's 05 series servers. ®
Related Stories
HP targets penny pinchers with Unix server refresh
Blistering fast Web server benchmark from IBM, Zeus
Sun joins the benchmarketing season
My dad's server's bigger than yours
Sponsored: Minds Mastering Machines - Call for papers now open