IBM intros Gallatin servers
Claim 20% performance boost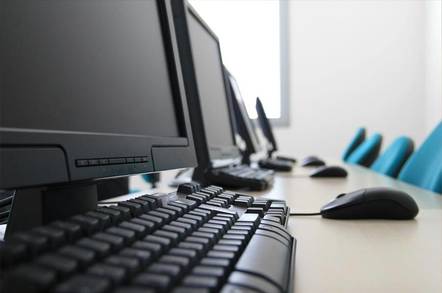 IBM today revamped its line of Intel servers with four and eight-way eServer systems based on "second generation" 2.0GHz Intel Xeon MP, or Gallatin, processors.
The company said the servers offer customers "more bang for their bucks" - delivering up to 20 percent more performance, at the same price as the models they replace.
The servers, which support both Linux and Microsoft Windows, include new models of the four-way IBM eServer xSeries 255 rack and tower system; fresh four-way models of the x360 rack-dense server; and four and eight-way models of the x440 eServer.
On the two-tier SAP Standard Application Sales and Distribution (SD) Benchmark, an eight-way x440 server (with 2.0GHz Xeon MP processors) achieved 690 SAP SD benchmark users with 1.95 seconds average dialog response time - 15 per cent more than an eight-way Sun Fire V880's (600 SD users) and 80 per cent better a HP ProLiant DL 760 server (382 SD users) recorded in similar tests. There's more information on SAP benchmarks here.
IBM said the introduction of these servers will help further increase sales of its Intel processor-based servers. IBM eServer xSeries revenue grew 15 percent between Q3 2002 and Q3 2001.
Since the eServer x440 was introduced earlier this year, IBM has shipped "thousands" of eight-way systems based on the Intel Xeon processor MP while Dell and HP have shipped none, it says. IBM boasts that its rivals are not expected to have eight-way machines based on the second-generation Xeon MP until next year. HP should be announcing a Gallatin-based machine today, according to Extremetech.
Worldwide availability is planned for November 15 for the new four- and eight-processor x440 models; November 18 for the new x255 models; and December 3 for the new x360 models.
Intel is to release more details of three new Xeon MPs chips this week. Extremetech has been granted an early briefing. Tune in for details of cache sizes etc. ®