IBM goes cheap(er) with pSeries Express Configuration
Decent discounts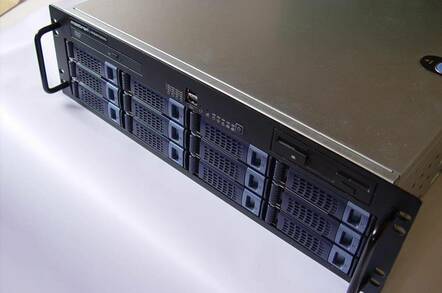 IBM Corp wants to move existing midrange pSeries iron based on its S-Star PowerPC processors even as it is getting ready to revamp its Unix midrange with the Power4-based pSeries 655 and pSeries 655 within the next few weeks,
Timothy Prickett Morgan writes
. To that end, IBM has announced so-called Express Configurations, which are preconfigured machines that customers buy as-is and which include decent discounts.
Customers who want to add features above and beyond the Express Configurations have to pay list price for those features, which is a serious incentive for customers to take the one of the several configurations that IBM is offering.
This will appeal to most customers, as it turns out, since the Express Configurations are based on the most popular configurations that actual customers have placed for each pSeries machine.
IBM already offers Express Configurations for the pSeries 620, which offer savings of 11% to 25% off list price. Express Configuration discounts on the old pSeries 610 and the new Power4-based pSeries 630 (a four-way capable machine) top out at around 10% as well. IBM has cut a bit deeper with the pSeries 660-6M1 Express Configurations, and this is perhaps the best indicator of the aggressive pricing that IBM plans to offer on the pSeries 650, which will replace the pSeries 660-6M1 in the Unix server line.
The pSeries 660-6M1 comes with two, four, six, or eight 750MHz PowerPC S-Star processors. IBM is offering four Express configurations. A two-way configuration designated as the 200M has two CPUs and 4GB of memory at a cost of $58,995, which is 32.7% lower than the $87,639 list price for the machine. A four-way 400M configuration with 8GB of main memory sells for $114,995, down 24.8% from list. A six-way machine with 12 GB of memory sells for $159,995, down 26.5% from list, and an eight-way machine with 16GB of memory sells for $195,995, down 30.7% from IBM list.
These Express Configurations might also, oddly enough, put an initial discount floor on the pSeries machines IBM is selling. Earlier this year, IBM was giving a 45% discount to customers with Sun or HP iron and who wanted to go pSeries, but given the economy, it probably doesn't want to price so aggressively - at least not at first. If there is a reason why Unix server sales might be perking up at IBM, Sun, and HP, it might be because they are chasing their own customer bases more than each others' bases, mainly because the discounting at so-called loyal accounts does not have to be so deep. Express Configurations are in essence payola to IBM's faithful customers who buy even though they know they could wrestle with IBM by bringing in other server suppliers. It also helps keep the machines moving, which is the whole game right now in this economy.
Sponsored: Minds Mastering Machines - Call for papers now open