Tape backup goes intercontinental
CNT router removes latency for 1000 mile range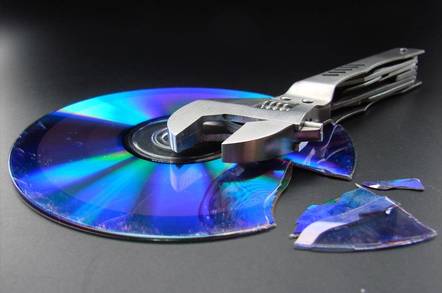 A tape drive thousands of miles away can be used as if it were attached to a local SAN, thanks to IP-based storage router technology. CNT says that its latest UltraNet router overcomes latency issues that would otherwise limit the range to perhaps 50 or 100 miles.
The device is basically a big buffer, and it removes the latency of the WAN by acknowledging I/O requests locally. CNT solutions veep Gary Johnson says this means the tape drive could be thousands of miles away, yet can still be used to backup or restore data as if it were local.
"Our solution was initially for disk mirroring. You could use it for tape too but only for shorter distances because of the latency," he says. "So now we have front-ended it with a pipeline product that gives it unlimited range."
Johnson adds that the technology to do backup or mirroring over WANs has been available in the mainframe world for many years, but that Fibre Channel SANs and IP storage protocols are now making it possible for open systems too.
"Open systems had SCSI and needed a WAN connection to each server," he says. "But with Fibre Channel, it only needed one connection per SAN, into the switch."
CNT uses a protocol called FCIP, which opens up the Fibre Channel frames and repacks them as IP packets as efficiently as possible. At the far end, the Fibre Channel frames are reassembled. Other companies use iSCSI or another Fibre Channel over IP scheme called iFCP to do much the same thing.
The goal in each case is to make use of relatively cheap IP connectivity to centralise backups at a remote location, thus avoiding the need to take tapes off-site in case of a disaster.
Sponsored: Learn how to transform your data into a strategic asset for your business by using the cloud to accelerate innovation with NetApp