CIM shows open SAN management
Son of Bluefin swims free in Orlando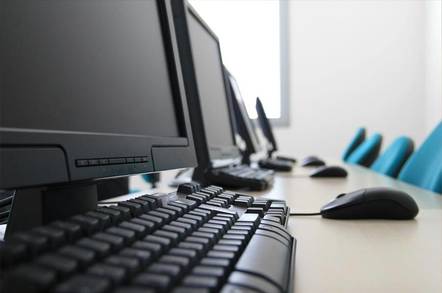 Despite some worried faces during set-up, the demonstration of CIM, the common information model for SAN devices, at Storage Networking World in Orlando seems to have been a success.
The demo SAN included 32 products from 19 companies, and showed CIM-compliant management tools being able to query and manage any of the storage devices present.
CIM is part of SNIA's Storage Management Initiative (SMI) and is a subset of what the storage manufacturers' own tools do. One demonstrator described it as perhaps 80:20 or 85:15, meaning that it would allow administrators to use a single tool to carry out the most common 80% or 85% of management tasks.
Tasks covered by CIM include creating and allocating storage volumes, device discovery, physical configuration and snapshot configuration.
SNIA reps were keen to stress how the SMI has grown beyond the Bluefin initiative that started it off, and the long-term advantages that it offers over the alternative method of vendors exchanging access to each other's APIs.
"Bluefin was an attempt to get a spec for interoperability on paper, but a spec by itself is largely meaningless," says Roger Reich, chairman of the Storage Management Initiative and senior technical director at Veritas.
"SMI is a larger effort concerned with driving that spec, collecting user requirements to ensure it evolves in the right direction and ensuring interoperability once companies deploy products to customer sites."
He adds that API swaps allow companies to bring products to market before SMI-based products appear, but that it is a short term strategy relying on agreements between partners.
"All companies have legacy APIs and will continue to publish those as SMI/CIM evolves," he says. "But API swaps don't scale to the heterogeneous environment - to do that you need a superordinate spec that can scale."
Sponsored: Minds Mastering Machines - Call for papers now open