Brocade and Emulex go unified
'Just good friends' as they dance the night away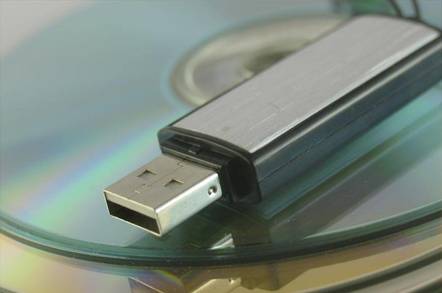 The Register's new Enterprise Storage Channel
Brocade (www.brocade.com) has stepped up its plans to dominate the Fibre Channel market by agreeing with Emulex (www.emulex.com) to integrate the latter's Fibre Channel host bus adapters (HBAs) into Brocade's intelligent switched SAN fabric, via free firmware upgrades to be available early next year.
The two companies say that unifying the intelligence of the switches and HBAs will make SAN management easier, as well as improving SAN security.
"This is about taking existing SAN elements and unlocking their intelligence from edge to edge," says Brocade CEO Greg Reyes. He adds that it simplifies storage management and also extends the SAN security model to the HBAs, allowing them to use strong authentication and digital certificates when logging onto the SAN fabric.
The deal also ties in with Brocade's relationship with Hewlett Packard, as it allows Brocade switches and Emulex HBAs to be managed via HP OpenView, without the need for a software agent on each server.
Emulex president and COO Kirk Roller says that the technology developed by Brocade and Emulex has been offered for ratification as a standard called the Fabric Device Management Interface (FDMI). This will allow any HBA to be managed as part of the SAN fabric, as long as it complies with the FDMI specifications.
There have been suggestions that Brocade might acquire Emulex in order to become an end-to-end supplier, but it is not clear that this would bring any great advantages or synergy.
For now, Brocade's aim seems to be to put pressure on competitors such as QLogic, which sells both switches and HBAs, while at the same time following Emulex into the midrange and departmental SAN market.
Mark Woithe, business alliance director at HBA developer JNI, is sceptical. "Emulex is in the Windows server space and Brocade wants to be there, but it needs a lower cost SilkWorm switch to sell into that second tier market," he says.
Brocade has announced the SilkWorm 3900, but this is a 32-port enterprise fabric switch, at the same per-port price as its 16-port enterprise models.
"The right solution for the departmental market might be the Vixel approach of embedding a switch chip inside the storage box, so there's no separate switch," adds Woithe.
Sponsored: Minds Mastering Machines - Call for papers now open