Punters prefer cable says blueyonder
'Limp stunt'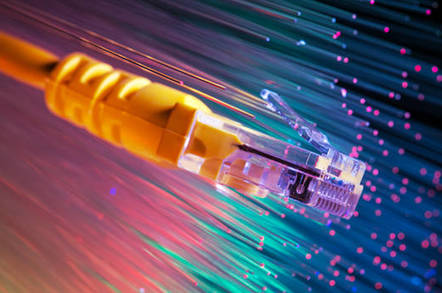 Eight out of ten people prefer cable broadband compared to ADSL.
That's the conclusion of independent research commissioned by Telewest's broadband outfit, blueyonder.
Its figures are based on those people who live in areas where they have a choice of broadband technology.
According to blueyonder, given the option of cable or ADSL, 86 per cent chose cable, while a measly 14 per cent bought in to ADSL.
Telewest claims this is a "blow to big-spending BT", claiming this is proof that punters prefer cable.
Said David Hobday, deputy MD of Telewest Broadband: "BT says broadband has landed, but cable has already taken off."
So is BT losing the battle of technologies? According to the latest figures available (before the UK hit the 1m milestone) cable accounts for almost 500,000 users, while DSL chalks up 400,000.
Of course, despite its well-publicised geographic limitations, BT insists that ADSL is more widely available than cable, and will become more widely available in time
Sources at BT described Telewest's attempt at talking up its service as a "limp stunt".
However, in July NTL published similar figures which found that in homes with a choice between NTL Broadband and ADSL, roughly 85 per cent choose NTL.
Which appears to support Telewest's research. ®
Sponsored: Minds Mastering Machines - Call for papers now open