EMC steps up CIM support, but lauds WideSky
Two horse kind of thing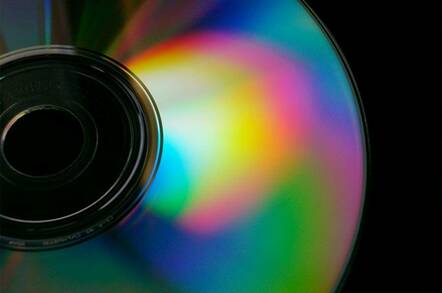 EMC Corp yesterday continued its attempt to ride two horses at once, stepping up the profile of its support for the CIM storage standard at the same time as promoting its proprietary WideSky middleware, which many see as a direct competitor to CIM,
writes Tim Stammers.
The company made two announcements, one declaring support for CIM in the most detailed terms yet used by EMC, and the other advertising its progress with WideSky. The WideSky announcement extends its ability to provide what is mostly easy monitoring of third-party products and active management of EMC hardware.
EMC is still promoting WideSky as the industry's fastest route to storage management software interoperability. Although it says WideSky will always have a broader reach than CIM, the company yesterday elaborated on its claim that its middleware will only ever be complementary to the standard.
Because WideSky embraces CIM, it is "creating a tool that is greater than the sum of its parts," according to EMC. But the company's decision to make sure it is counted among the CIM supporters will only lessen what were already dim prospects for WideSky, which is very likely to be overshadowed by CIM.
EMC's latest announcements were part of a rising tide of CIM publicity. They came ahead of what is likely to be a very high-profile CIM demonstration at Storage Networking World in Florida next week, and followed last week's joint statement of CIM support issued last week by IBM Corp, Hitachi Ltd, Veritas Software Corp and Sun Microsystems Inc. Those three companies snubbed EMC by not inviting it to join in their announcement of a CIM promotional alliance.
EMC's support for CIM has become much more vocal over the last few weeks. For some time the company has been involved in CIM's development, taking part both in interoperability demonstrations, and in the technical committees which are developing the standard. But until last month, it refused to commit itself to a date for shipping CIM-compliant products, saying that the standard was not sufficiently developed to make that commitment.
During the launch of its latest mid-range storage arrays in September, EMC CEO Joe Tucci promised that EMC's would ship CIM-compliant products next year. To EMC's surprise, that statement of CIM support received little press attention.
"We said it pretty quietly - or perhaps at a regular volume while we were shouting about everything else," an EMC spokesman said.
In yesterday's statement, EMC said that a version of the WideSky SDK incorporating support for CIM and SMI - formerly BlueFin - will ship next year. The company also reiterated its plans to take part in the SNW demo next week, and said it would sponsor the first SNIA Storage Management Summit in Colorado Springs in December.
EMC's argument that while the industry waits for CIM to evolve there is a need for API collections such as WideSky has been vindicated to at least some extent by the actions of other vendors. Hewlett Packard Co and Hitachi Ltd have both laid out plans for software frameworks providing third-party access to their technology. But while these two company's frameworks are intended only to provide access to HP or Hitachi products, EMC has always had a much grander vision for WideSky, which it intends to become pan-industry middleware, and the sector's "UN translator."
One of the areas that EMC says CIM will leave uncovered but that WideSky will deal with is legacy hardware. In order to provide legacy or current hardware devices or software packages with a CIM interface, vendors will have to write software proxies, or drivers - exactly as EMC and the other major suppliers who are taking part in next week's interoperability demo have done. SNIA estimates that a CIM proxy takes around one person-year to write - the same as a hardware driver - but that once one is written others follow more easily.
If vendors don't write proxies for legacy hardware, WideSky will cover by providing a CIM interface to that hardware, EMC said. Industry support for WideSky has been slow to develop however. Currently only twenty-four companies have signed up to use the middleware, and EMC says its revenues from charges for its use are "negligible."
© Computerwire.com. All rights reserved.
Sponsored: Learn how to transform your data into a strategic asset for your business by using the cloud to accelerate innovation with NetApp