Gartner OLTP numbers rank winners in server arena
What's hot...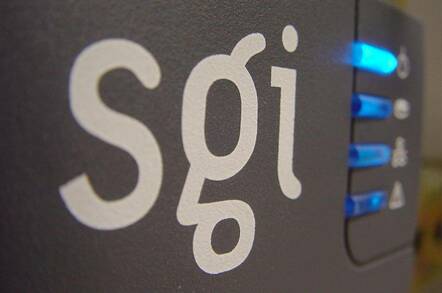 The platform analysts at Gartner have released their sixth OLTP Server Evaluation study, which is a compact but useful way of gauging the relative strengths and weaknesses of the dominant server platforms available today,
writes Timothy Prickett-Morgan.
Gartner has been publishing this short OLTP platform evaluation report internally since 1999 and uses it as an adjunct to its famous magic quadrant visual rankings, which the company uses to compare the technologies that it tracks. Gartner reckons that these two tools are a good starting point for creating RFPs - and you bet that vendors who rank high in the OLTP platform rankings are sure to agree with this assessment by Gartner.
Gartner used to separate out mainframe and Unix platforms from volume servers based on Intel processor technologies, but this time around it has placed all of this iron side-by-side so users can make direct comparisons between proprietary mainframe and midrange platforms, Unix platforms, and Windows platforms. Whether or not any of the vendors of these products like to be compared to each other (and rest assured they do not in a lot of cases), IT departments certainly make such comparisons in the real world - and are increasingly doing it in this down economy.
Gartner cannot compare every possible model of server in all families, so the study compares the flagship, high-end machine offered by each vendor for each platform. The latest iteration of the OLTP platform drops the Hewlett Packard Co AlphaServer Tru64 line (which is being sunsetted by HP) and adds HP's NonStop Himalaya servers. Gartner also notes that Unix servers from Sun Microsystems Inc and Fujitsu Siemens are compared using Solaris 8 rather than the more advanced Solaris 9 because Solaris 9's portfolio of applications is still immature and, even though Solaris 9 has lots of advanced features, these have not been tested widely in the field as yet.
In the past, Gartner compared a generic eight-way Intel server running Windows 2000 Advanced Server with a 32-way ES7000 server from Unisys running Windows 2000 Datacenter Server as its so-called volume products. Because Intel server vendors are differentiating based on various technologies, the comparison now includes IBM Corp's xSeries, HP's ProLiant, and Dell Computer Corp's PowerEdge servers running Windows 2000 Advanced Server as well as the Unisys ES7000 running Windows 2000 Datacenter Server. None of these rankings are based on strict price or performance characteristics, but Gartner says that it is evaluating this as a possibility for future OLTP platform comparisons. Gartner supplied raw data and weighted data comparisons for the machines, with the varying weights on the raw data used to differentiate uses of servers. The requirements for OLTP are different for, say, Web serving. This model allows Gartner to take raw data and weight it for different workloads.
What the latest OLTP platform study shows is that, at least as far as technologies are concerned, the venerable IBM mainframe is still the system to beat - but the high-end Unix servers are catching up. The zSeries 900 had a composite rating of 685, with a high rating for technology (370), a relatively low rating for market momentum (a score of 164) and a decent rating for business practice (151). Technology refers to the performance, reliability, and functionality of a server platform; market momentum refers to market demand for the platform; and business practice refers to the go-to-market strategy of each vendor for that platform.
The weighted and raw Gartner data shows that the mainframe holds a comfortable lead over Unix platforms, which hold a comfortable lead over Windows platforms. HP's Superdome platform running HP-UX 11i, with a weighted OLTP ranking of 648, edged out IBM's pSeries 690 running AIX 5.1 with a ranking of 646. Superdome scored higher than the pSeries 690 on technology, but scored lower than IBM when it came to marketing and business practices. The Sun Microsystems Inc Sun Fire 15000, Sun's top-end server, attained a composite rating of 613 in the evaluation, which placed it behind IBM's proprietary iSeries Model 890 server (which is effectively a pSeries 690 that runs OS/400 instead of AIX and that uses slightly different peripherals), which had a rating of 626. Sun's 15K server scored the lowest on technology comparisons among the Unix vendors, held down by relatively weak clustering and disaster tolerance scores.
These are things that Sun is about to rectify with Solaris 9 and its WildCat clustering technology. Sun did about as well as everyone else with a 145 ranking in business practices, and did better than all but IBM's pSeries 690 in the Unix category with a 214 ranking on market momentum. Fujitsu Siemens' PrimePower outranked all but the Superdome among Unix servers when it came to technology with a rating of 271 (but still far lower than the 322 ranking held by the IBM iSeries 890), and the platform showed a respectable ranking on the demand and marketing aspects of the study (with a 199 and 159 rating on the market momentum and business practices criteria). The HP NonStop server had a ranking of 579, and got good marks for technology but, as might be expected since it is a niche product, poor scores for market momentum and go-to-market strategies on the part of HP (which are really those of Compaq, not HP).
The Unisys ES7000, with a ranking of 508, fared the worst among the Windows platforms, but scored the highest rankings for technology among those platforms. Gartner reckons that IBM's xSeries, HP's ProLiant, and Dell's PowerEdge have a lot more market momentum behind them - and more than any of the Unix or mainframe servers, too - and that is why they have respective rankings of 563, 554, and 551. The ES7000 was also held back because of its reliance, according to Gartner, on the Datacenter edition of Windows 2000, which hasn't seen a strong market uptake yet. timpm@computerwire.com
© Computerwire.com. All rights reserved.
Sponsored: Minds Mastering Machines - Call for papers now open