StorageTek pumps ATA drives into BladeStore
'Groundbreaking'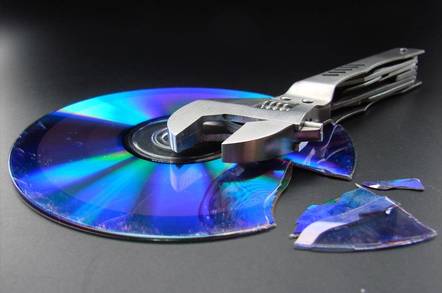 Advances in sub-systems are rarely groundbreaking - they simply mean data runs faster, only to hit a bottleneck elsewhere. But "groundbreaking" is what StorageTek is claiming for its new disk subsystem, launched this week. Called BladeStore, this product "alters the economics of information storage", the company says.
In other words, it's cheap, making it easier for corporates to run more information online for less cost than previously, making the data both "protected and available, according to the Storagetek mantra. Storagetek has not published any prices, so this is for now a matter of assertion rather than fact. Caveat aside, we shall now proceed to the Storagetek BladeStore pitch.
First up the hardware is cheap, combining ATA disk drives for data storage with enterprise-class fibre-channel disk systems. ATA disk arrays are beginning tio surface in enterprise-ish class data storage devices. However, StorageTek is claiming that "BladeStore disk subsystem has moved to the head of the class by delivering storage density advantages and the performance, flexibility and manageability benefits to customers with enterprise open systems environments". That is a lot of bullet points crammed into one sentence, but you get the company's drift.
Second, Bladestore is fast, according to Storagetek, which has not yet published live data transfer back-up speeds.
Third, it has a small footprint, saving space in the data centre. BladeStore's "best-in-class, 8TB in 6U scaling to 160TB in three standard racks". ®
Sponsored: Learn how to transform your data into a strategic asset for your business by using the cloud to accelerate innovation with NetApp