Powerllel claims go-faster algorithms for grid apps
The Lobster Quadrille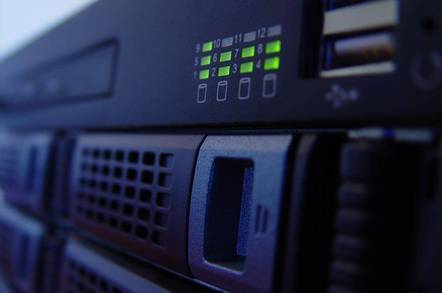 At first glance, Powerllel looks to be a distributed computing solution similar to Platform LSF, Sun Grid Engine and DataSynapse LiveCluster. But after a closer look, it's clear that Powerllel's unique optimised and dynamic parallel computing technology actually complements these resource-sharing grid offerings.
Rather than looking at distributing a bunch of applications across a bunch of processors and aggregating unused compute power, Powerllel focuses on the application itself. So for companies that are evaluating grid solutions to cost-effectively power compute hungry applications, Powerllel's software can provide immediate benefits, including improved performance and more accurate results.
Based in New York City, Powerllel has traditionally focused on the financial services market where mathematical models and algorithms used in risk management and portfolio analysis applications can be supercharged by Powerlell's parallel processing technology. In fact, this technology can be used in any industry that relies on computational models, including life sciences, manufacturing, energy and media.
Powerllel's unique technology dynamically splits the application itself at run-time to provide load-balancing for the best possible application performance. Powerllel's Lobster (Load Balancing Sub-Task ExecuteR) continually reassesses the environment using algorithms that will optimise performance at any given point in time.
This is in sharp contrast to other parallel applications that pre-define how the application will be split, eliminating the ability to adjust on-the-fly to changes such as the number of available processors and I/O characteristics. This aspect of Lobster also adds fault-tolerant capabilities - if any one processor fails, that piece of the application is automatically rerouted to one of the remaining processors. Without the dynamic nature of Lobster, that computation would need to start again, affecting speed, performance and accuracy of computations.
Powerllel's technology can be used to eliminate the need for application developers to implement parallel processing tasks (such as fail-over, roll-back, load balancing) within the application, greatly reducing application development time. Powerllel Adapters are tailored to the structure of an application (linear vs. tree, for example) allowing an application to be integrated with Lobster in a matter of minutes (as compared to months to implement parallel processing within the application).
Platform Computing and Powerllel recently announced an integrated products partnership. Platform will embed the Powerllel technology in some of their products and by the same token, Powerllel will take advantage of Platform's resource sharing and queuing software. In addition, Platform and Powerllel will pursue joint sales opportunities, particularly in the financial services segment.
This is a win-win for each company. Powerllel will benefit from Platform's broad market presence, size, and leadership position in the growing grid market. And Platform will augment their distributed resource management offering with unique parallel processing technology that will provide significant application performance gains to customers in their target industries.
For application developers who are looking to parallel applications quickly and easily, Powerllel is definitely worth a look. And for customers who are looking for ways to speed application processing and improve accuracy of complex computational problems in financial services, life sciences, manufacturing, energy and media markets, Powerllel offers unique technology to address these needs today.
Sponsored: Learn how to transform your data into a strategic asset for your business by using the cloud to accelerate innovation with NetApp