PeopleSoft aims to make noise in Europe
Energy SAPping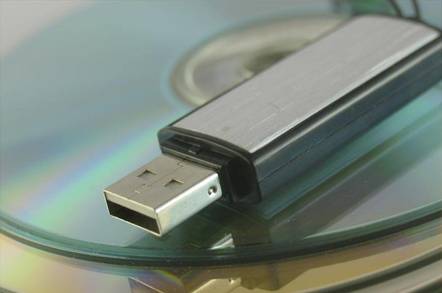 The opening day theme at PeopleSoft Connect EMEA 2002 in Paris yesterday was designed to address one of the problems that has been nagging at the enterprise applications company for years: the lack of awareness within the European market.
"PeopleSoft in EMEA is no longer at a competitive disadvantage from a product point of view, but we are clearly at a competitive disadvantage from an awareness point of view," admitted president and CEO Craig Conway. "In a market where the volume for SAP is so much higher we have to shout more," he said.
Ironically, this is the polar opposite of rival SAP AG's position, because while it dominates the European market, it has failed to make a similar impact within the US. The Pleasanton, California-based vendor is aiming to change that perception, and said that 25% of its business comes from Europe and over 1,000 of its 4,000 or so customer base are European-headquartered companies. It is also working to dispel the persistent myth that it is still an HR-centered company, pointing out that it has a fairly even balance across its four product areas in terms of license revenue.
However, apart from its European mission, PeopleSoft is also aiming to carve out a fresh market opportunity and made it clear that the next area it is looking to is integration. Although it first revealed its intent at its US user conference in August with the launch of AppConnect, the scale of its commitment is becoming clearer. Rather than pursuing integration just in the context of easing integration between PeopleSoft products and third-party products, it has visions of establishing itself as a middleware provider.
According to Conway, due to the company's adherence to standards and an internet-based architecture, the PeopleSoft portal is not generic to PeopleSoft applications and is deployed for non-PeopleSoft applications, maintaining that 425 customers run the portal to coordinate both PeopleSoft and external applications. "Maybe we can do the same thing for middleware application brokers," he said.
These statements should be viewed with caution, as the reality within the portal sector is that no vendor has built the perfect enterprise portal and along with vendors like SAP and Oracle, the PeopleSoft portal is most appealing to existing customers, despite its ability to reach outside itself. Also, its potential impact on the industry will be muted as he was only referring to a subset of the integration sector. The emphasis highlights the growing competition among enterprise application vendors to address the integration issue.
As far as other areas are concerned, PeopleSoft announced the expansion of its Accelerated Solutions initiative, whereby it offers fixed-price, fixed-scope implementations, to Germany, Italy, Spain and Switzerland. Previously this service was offered in France, the UK and the Netherlands.
It also announced an application targeted at the professional services automation market, which provides facilities to enable staffing or service companies to manage resources and match skilled people to available jobs; a global payroll solution which consolidates pay information from multiple geographies into a single database while enabling localization on top; and version 8.8 of its Enterprise Performance Management (EPM) solution which offers enterprise-wide risk management which provides features designed to meet the requirements of the upcoming Basel Capital II Accord.
The final announcement was an expansion of its existing alliance with IBM. Under the wider agreement, PeopleSoft's Human Capital Management software will form the core of the eHR component of IBM's Dynamic Workplace initiative that aims to offer intranet-based collaborative technologies for organizations in order to drive employee efficiency and company agility. While the agreement is highly significant for PeopleSoft, it may be less important for IBM, which is ramping up its partnerships with software vendors and has a strategy of building non-exclusive vertical alliances.
© ComputerWire
Sponsored: Minds Mastering Machines - Call for papers now open