EMC sales plunge
IT drought got even worse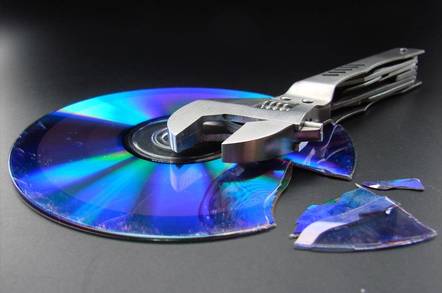 The Register's Enterprise Storage Channel
Storage giant EMC saw Q3 revenues fall by nearly 10 percent from its last quarter. Revenues for its third quarter were $1.26bn, which was 4 per cent increase from the same quarter a year ago, but down 9 per cent compared to Q2 2002.
The company also recorded a net loss of $51m, or $0.02 per diluted share. This excluded a $68m after-tax benefit associated with international tax matters and a $5m after-tax benefit associated with a reversal to the third-quarter 2001 restructuring charge.
In Q2 2002, it had a net loss of $11m, or $.01 per diluted share, which also excluded $12m after-tax benefit of a reversal to the third-quarter 2001 restructuring charge. Consolidated net income for the third quarter, including the benefit of the aforementioned items, was $21m or $0.01 per share.
The poor returns had been flagged by the company earlier this month with Tucci commenting at the time that the IT spending environment "continued to be brutal."
EMC released its results before the New York Stock Exchange opened. It has been trading in a 52-week range of $3.67 to $18.50, hitting its high point during that time at the end of 2001. In mid-2000, its shares reached USD100. As of close of trading on Wednesday, EMC shares were valued at $4.76.
EMC is expected to cut around 90 people from its Irish workforce as it continues to suffer from the 'IT spending drought.'
EMC said in early October that it was reducing staff numbers worldwide by 7 percent and a spokesperson for the company told ElectricNews.Net it was now anticipated that jobs would be lost in Ireland at a similar proportion. The final number of losses will be confirmed next week.
The company employs around 1,300 people in Ireland in a manufacturing facility in Cork and sales office in Dublin. In March 2002, EMC said it was looking for 160 voluntary redundancies at its Irish facilities. Around 300 people applied for the redundancy and all applications were granted. EMC established its presence in Ireland in 1988.
EMC said it was making such cost cutting moves because of the poor state of the IT sector. Its Chief Executive and President Joe Tucci said on Thursday that companies are under-spending their existing budgets as they strive to balance expenses in order to offset their own revenue shortfalls. "The IT spending drought got even worse as the third quarter came to a close. The environment is tough," he said in a statement.
In such circumstances, said the company, it was forced cut its world wide employee numbers by around 1,350, or 7 per cent of its total workforce.
This move, which is expected to be mainly completed during the fourth quarter of 2002, will bring employee levels in the data storage machine maker to approximately 17,000, which is 30 per cent lower than it was in the first half of 2001.
© ENN.

Sponsored: Minds Mastering Machines - Call for papers now open