Do you need a storage security appliance?
Feeling alright with Decru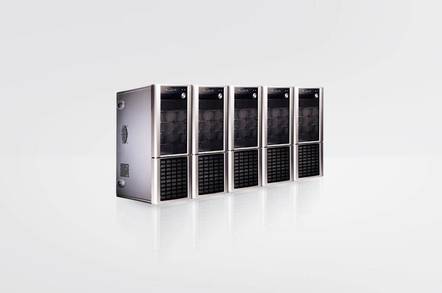 The Register's new Enterprise Storage Channel
Despite the high profile that all security matters currently hold, little attention has been paid to the protection of data storage platforms at source. It is into this arena that a small US vendor, Decru, has started to make a mark.
Based in Redwood City, California, Decru was founded in April 2001 with the aim of producing security appliances designed to protect information held on networked data storage systems from any unauthorised access.
The utilisation of networked storage platforms has grown enormously in the last few years with both Networked Attached Storage (NAS) and Storage Area Networks (SAN) being increasingly deployed to handle the storage requirements of mission critical systems. Indeed, most predictions of future usage indicate that direct attached storage (DASD) will rapidly be superseded in importance on networked storage platforms.
These new storage architectures allow much more sophisticated management of data to take place and it is increasingly common for data held on either NAS or SAN devices to be replicated elsewhere in the name of business continuance. Clearly with data volumes growing alarmingly and data being replicated around the globe the potential for unauthorised access is rising. All data stored on storage devices is, by default, held in clear text format - meaning that if you can see the disk you can read the data.
Decru offers two appliances to help address security concerns with its DataFort E440 for NAS platforms and DataFort FC440 for SAN systems. These devices encrypt and decrypt data utilising a custom hardware engine, 256-bit AES technology and a True Random Number Generator to scramble data. Importantly, the devices are claimed to operate at 'wire' speed to ensure that the device itself does not become a bottleneck.
With the safety and security of information matters of paramount importance, it will be interesting to see if Decru manages to pull in sales from its key target customers, especially in the finance and governmental sectors; with little recognition outside of the US the company will need to partner with some resellers in the short term. Equally, with vendor consolidation very much a fact of everyday business life, it is likely that if Decru succeeds in raising its profile sufficiently, one or another of the major storage vendors may take a look at both the technology and the company.
Sponsored: Minds Mastering Machines - Call for papers now open