SuperDLT increases capacity, cuts choice
Quantum works hard to keep LTO at bay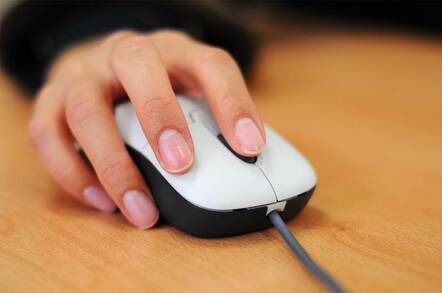 Check out The Register's Enterprise Storage Channel
With the SuperDLT 320 tape drive now available in quantity and the Benchmark takeover underway, Quantum is working hard to keep LTO at bay.
"LTO is now our main competitor, but we can go further than them because we have more surface area to play with - they have to use a significant amount for servo and tracking data, where we just scribble on the back," says Quantum field applications engineer Pete Dunn, referring to SDLT's optical tracking method, which uses markings on the back of the tape to position the read/write head.
He points out too that SDLT 220 and 320 use the same media with different recording formats, whereas the 200MB and 400MB versions of LTO Ultrium use different cartridges.
"We're rethinking our roadmaps," he adds. "DLT is merging into Benchmark's DLT1 and VS80 at the low end, while at the high end I've seen roadmaps going out another two or three generations, to over 1TB per cartridge."
There are other changes underway too, including the demise of multiple-sourcing. There used to be three DLT manufacturers - Quantum, Benchmark and Norway's Tandberg Data. Benchmark has been swallowed up, and while a British storage buyer once confided that he preferred Tandberg-built DLT drives as they were better quality than the Quantum equivalents, he won't have that choice in future, because Tandberg and Quantum have consolidated their manufacturing.
Both companies are now buying their SDLT drives from the same plant in Penang, Malaysia. This is the factory which Quantum sold to Jabil Circuit earlier this year, when it decided to outsource its tape drive manufacture.
The SDLT 320 is actually only 160GB per cartridge, but Dunn denies that after a few years in remission, when it quoted real capacities, the tape industry has gone back its bad old ways of making inflated claims.
"People were stressing real capacity, but it only takes one to see an advantage and start splashing compressed figures around for everyone to do it," he says. "It's not too bad as long as everyone plays by the rules and quotes 2:1 compression." He admits though that in many newer applications, such as medical imaging, files won't even compress that much. ®
Related article
Quantum buys Benchmark
Sponsored: Learn how to transform your data into a strategic asset for your business by using the cloud to accelerate innovation with NetApp