Oracle undercuts Microsoft with Collaboration Suite
Outlook Grim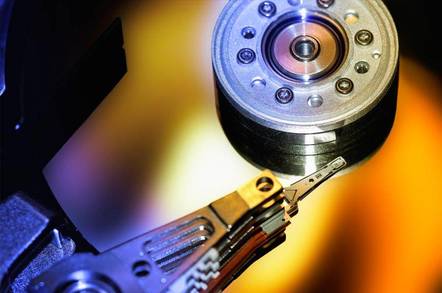 Oracle Corp has announced the immediate availability of its new Collaboration Suite, claiming to undercut rival Microsoft Corp by two thirds. First announced by Redwood Shores, California-based Oracle's CEO Larry Ellison in July, Collaboration Suite is Oracle's attempt to tackle Microsoft's dominant position in email and calendaring.
Oracle is so keen to get in on the collaboration software market, which is estimated by IDC to be worth $7.5bn by 2006, that it has priced the software at one third of the price of Microsoft's Outlook. Speaking to ComputerWire last week, Oracle's chief financial officer Jeff Henley said that the company wanted "a chunk of Microsoft's $6bn or $7bn business" and said the company was prepared to undercut its rivals in order to gain market share.
That appears to be the case as Oracle is offering a perpetual Collaboration Suite license for $60 per named user. It is also available as a subscription service for $15 per named user, and as an outsourced service for $10 per month, per named user. Oracle calculates that rolling out Collaboration Suite to 5,000 employees costs $450,000, compared to $1.28m for a Microsoft-based system.
Oracle's Collaboration Suite architecture is based on its own database software and can be accessed through Microsoft Outlook, a web browser, voice and wireless devices, and fax. The suite is pitched as a complete collaboration offering spanning calendaring, real-time conferencing, email, file system support, voicemail and workflow. It features clustering and high availability technology from the vendor's database and application server offerings, and uses embedded Oracle database technology.
As well as the upfront license costs, Oracle also claims that it can save users money in terms of scalability. The company said its software scales to over 10,000 concurrent users without the need to add more servers. The company also boasts a single point of user interface for email, voicemail and fax messages, with a single unified search engine for accessing information stored on shared files, databases, email and web sites.
The product is available immediately for Sun Microsystems Inc's Solaris, Hewlett-Packard Co's HP 9000 series HP-UX and Linux. Support for Microsoft's Windows 2000 and NT, HP's Tru64 Unix and IBM Corp's AIX is expected by the end of the year.
© ComputerWire
Sponsored: Learn how to transform your data into a strategic asset for your business by using the cloud to accelerate innovation with NetApp