Cisco beefs up storage play, cosies up to Veritas
Spreading wings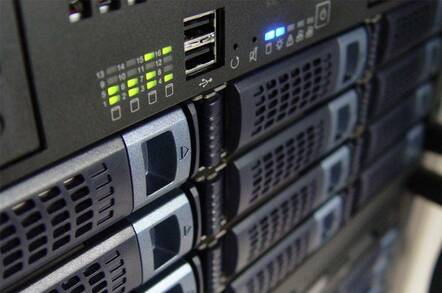 Check out The Register's Enterprise Storage Channel
Cisco has alighted upon data storage as a growth area for the company. In August it bought Andiamo, a storage networking company, for an undisclosed sum. This will mark its entry into the Fibre Channel SAN (storage area networking) switching market
And yesterday, CEO John Chambers told a Gartner conference, ITExpo, that the firm would work with "three or four partners as it moves into enterprise storage, with Veritas probably on the list".
Veritas is a given: without this partnership, it's hard to see how Cisco could tell a credible storage software story. And Cisco's move into data storage is equally a given, on three counts:
Enterprise storage commands the same sort of outrageous premiums that Cisco charges for its networking products.
The customers do not appear to mind paying outrageous premiums - at least not in public. According to Cisco CEO John Chambers 91 per cent of customers think that its prices are fair. Also he points out that price does not figure in the top three purchasing reasons cited by Cisco customers, CRN reports.
Cisco commands a price premium because, historically, its data networking products are more reliable than the those of the competition. Inevitably, this premium will fall. The data networking market is not ex-growth, but there has been an almighty pause, with customers stopping spending, and the broker channels awash with kit from bust dotcoms.
The enterprise storage business has seen price-slashing and job cutbacks in recent quarters. However this sector is still growing and industry margins will fall more slowly than in data networking.
The market leader, EMC, last week announced a reduction of headcount of 1,750, but then it has so much more fat to cut than the rest. In Enterprise Storage, EMC occupies the same kind of market-leading, price-premium-commanding, fat cat role that Cisco occupies in data networking. Cisco may quickly populate a few profitable product niches but it is unlikely that it will ever assume a top dog position in the storage market. ®
Related stories
Cisco goes storage with Andiamo buy
'Brutal' Q3 sees EMC lay-off 1,750
Enterprise storage loses profit momentum
Fired! Veritas CFO lies on CV
Check out The Register's Enterprise Storage Channel
Sponsored: Minds Mastering Machines - Call for papers now open