NetApp reads SAN script, heart stays with NAS
Swings both ways, but knows what it likes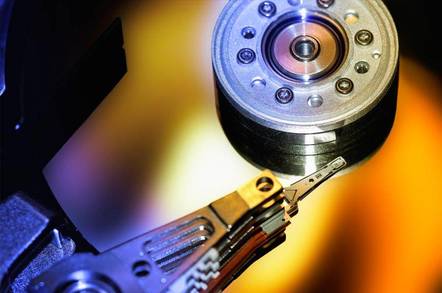 Network Appliance ends NAS-SAN war
So now that Network Appliance has a box which accepts incoming Fibre Channel connections, the SAN/NAS debate is over, right? Up to a point, Lord Copper. NetApp still thinks file-level access via NAS is the best way to go, albeit with Fibre Channel replacing SCSI inside the box. But customers want to buy SANs - so NetApp is going to supply them.
The FAS900 is essentially a big NAS filer with the added ability to provide block-level access to emulated SAN volumes, known as LUNs (logical unit numbers). Because emulation is involved, other systems on the SAN do not have direct access to the Fibre Channel disks within the FAS900, only to virtual LUNs created by the NetApp storage controller.
This means that the FAS900 can provision both NAS and SAN volumes from a single storage pool, and accept incoming connections over both Ethernet and Fibre Channel. More importantly, it does all of this within a single controller, and it can even switch a specific volume from file-based access to block access.
"For example, you could build an Oracle database as a file and access it via NFS," sats Dave Hitz, NetApp's executive veep of engineering. "Then later on you can use the operating system tools to convert that file to a LUN and access the data via a SAN instead."
One disadvantage of this approach is that, unlike a distributed SAN, the NetApp box cannot expand merely by adding more disk drives to the SAN, nor can it absorb the existing storage on a SAN. However, Hitz argues that this is outweighed by the advantages of simpler administration and the ability to switch access modes.
He points out that others such as EMC can attach a diskless NAS 'head' to a SAN, allowing it to draw storage from the SAN over Fibre Channel and publish it as file space, but this means two devices to manage. It also means the data must be physically moved from NAS space to SAN space if the access method is changed.
Hitz remains a SAN-sceptic though. "A small number of applications have to run on either a SAN or NAS, but most can run on either," he said. "So how do you choose? Mostly customers won't choose for technical reasons, they'll choose for business reasons."
That means customers who have already invested in SAN hardware and skills, he added, and who now want to get more use out of that.
He noted too that, because access to data on the FAS900 is controlled by NetApp's WAFL file system, other permutations are possible too, including iSCSI, which provides SAN-style block-level access over IP. "There's no good reason for the block/file choice to be tied to the Fibre Channel/IP choice," he said.
"The one thing everyone is the storage industry agrees on is don't direct-attach storage devices, but the market is still two-thirds direct-attached. I think people are confused which way to go, so a base system which can go either way is going to the the best investment." ®
More stuff like this at The Register Enterprise Storage Channel
Sponsored: Minds Mastering Machines - Call for papers now open