Documentum books eRoom
Expects to hit profit targets in Q3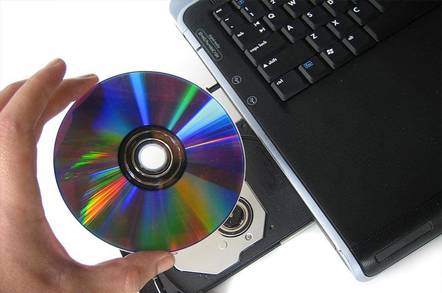 Documentum Inc, the document management turned enterprise content management (ECM) provider is to buy eRoom Technology Inc to bolster the collaborative capabilities of its expanding product suite.
David Milam, chief marketing office of Pleasanton, California based Documentum said that it had agreed terms late yesterday "to acquire privately-held eRoom in a combined stock and cash transaction valued at around $120m (based on current stock values)".
Specifically, Documentum will issue approximately 7.7 million shares, which fell in price 10% to $11.35 on Nasdaq on Thursday, and $12.6m in cash. Additionally, it said it will reserve 1.7 million shares to cover eRoom stock options that it will assume in the acquisition. Milam expects the deal to close in December.
Documentum will retain its name, but will continue to leverage the strong eRoom brand. Based in Cambridge, Massachusetts, eRoom employs about 195 employees. But despite its relatively small size, the company has quickly garnered over 1,000 customers. The company claims profitability and ComputerWire estimates revenue around the $9m mark.
Both companies had already established a close partnership. In response to increased customer demand, Documentum claims that eRoom was already building integration with its extended enterprise collaboration software into its ECM suite.
Early indications of a possible merger can be traced back to July 2002, when Documentum announced that it planned to launch a new product - called Documentum Collaboration Edition - with "ad hoc collaboration features" that would allow teams of workers to come together in chat rooms, virtual white boards and other temporary settings and then store and index any content they create for later use.
The merger announcement will accelerate this product's time to market considerably, possibly in the next few months, according to Documentum officials.
Commenting on the prospect of a combined corporate entity and integrated collaborative ECM offering, Dave DeWalt, Documentum's president and CEO said: "I believe eRoom's culture, attitude, and market position are very similar to Documentum's... I think this will make Documentum a very difficult vendor to beat in the marketplace and joining forces will expand our customer base and sales force and provides opportunities for cross-selling to both sets of customers".
Jeffrey Beir, eRoom's president and CEO was equally upbeat stating that "eRoom and Documentum will offer our target markets a compelling combination of collaboration and content management, a requirement we are hearing consistently from customers and prospects".
Significantly, the announcement will put increased pressure on rival content management players, such as Vignette, Stellent, Interwoven and FileNet, to revisit their own collaborative strategies. ComputerWire expects increased merger and acquisition activities from these players in the future; already vendors such as Stellent have been fleshing out their ECM suites with technology buys.
In a parallel announcement, Documentum also said that it earnings for its third fiscal quarter would be at the high-end of its forecasts. The company anticipates that it will announce positive earnings per share, between $0.03 to 0.04 for the quarter; which is at higher end of our prior guidance of $0.02 to 0.04. Revenues are now likely to be in the range of $55m - $56m, compared to an earlier forecast of $54.5m.
© ComputerWire