'Brutal' Q3 sees EMC lay-off 1,750
Back-end loader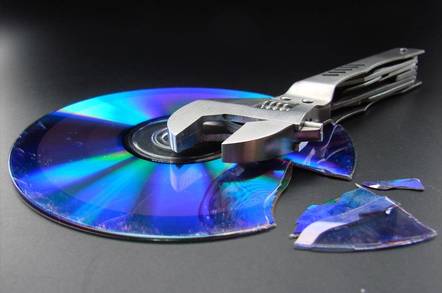 The Register has a new Enterprise Storage Channel
EMC Corp has warned that in a continuing "brutal" spending environment, it will not meet its third quarter guidance. Preliminary third quarter results are for revenue down around 10% on guidance, and a loss of two cents per share, compared to July guidance of a one cent per share loss.
For the third quarter ended September 30 2002, EMC said that revenue will be around $1.25bn. In its second quarter earnings call in July the company's third quarter guidance had been for roughly flat performance with the second quarter, when revenue was $1.38bn and the loss was one cent per share.
A spokesman for the company said that regardless of the economic environment business was always back-end loaded - ie the majority come late in the quarter. "The quarter was tracking well, even in late September," the spokesman said.
"The win-loss analysis is good - we didn't lose deals, they just got put off," the spokesman said. According to EMC, spending controls are becoming even tighter, with greater levels of approval moving downstream to ever smaller purchases. "The threat of war has added another level of uncertainty," the spokesman said.
The news contrasts with comments made by Dell Computer Corp this week. Dell raised its revenue forecast for its quarter ended November from 8.9bn to $9.1bn, citing among other factors strong storage sales. As part of EMC's increased focus on the mid-range of the market, last year it re-awakened a deal under which Dell is reselling EMC's mid-range Clariion storage arrays. According to reports, Dell has been very successful selling the Clariion.
EMC's announcement may well spur suppliers of related products - such as SAN switching gear - to make similar statements. Over 50% of McData' Corp's sales in the second quarter came via an OEM deal with EMC. In July, McData's guidance was for just under 10% revenue growth in the third quarter.
© ComputerWire
The Register adds: Yesterday's profit warning was accompanied by the news that EMC is laying off 1,350 more staff or seven per cent of its workforce, in its latest cull. This takes the number of job cuts at the company to 7,000 this year.
Related stories
HP fires patent lawsuit, EMC fires back
EMC pushes Clariion upmarket
Sponsored: Minds Mastering Machines - Call for papers now open