IBM signs up Clear Technologies
Beefs up mid-market alliances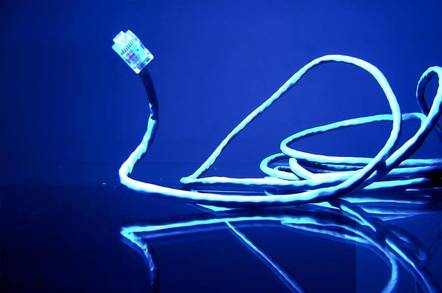 IBM Corp has concluded two strategic alliances with dedicated mid-market applications vendors as part of its own ongoing strategy to take advantage of this sweet spot market segment that is estimated to be worth $40bn.
First was a deal with Coppell, Texas-based Clear Technologies Inc over its C2 CRM web-based customer loyalty solution whereby IBM and Clear Technologies will target North American mid-market customers in the wholesale distribution, industrial and services industries. They will jointly market C2 running on the IBM eServer iSeries, pSeries and xSeries hardware platforms and related operating systems, storage devices and IBM middleware technologies including WebSphere, Lotus and DB2 database software.
The two parties are no strangers to each other and have had a relationship for 10 years. The C2 solution is already offered through IBM's Start Now Solutions Proven initiative, a program that helps IBM solution provider business partners reach SMB customers.
IBM also has a long-term relationship with Mapics Inc, with which it has also signed a strategic alliance. Alpharetta, Georgia-based Mapics provides an ERP suite, which is specially designed for the mid-market and is based on IBM technologies. Mapics Enterprise Solutions are available on IBM eServer iSeries hardware, WebSphere Application Server, WebSphere MQ, and the company takes part in the IBM Business Innovation Services. Mapics also supports the Linux environment running on the IBM iSeries platform. IBM and Mapics will jointly target mid-market manufacturers in the electronics, automotive, heavy equipment and industrial equipment industries.
IBM has 30 such partnerships with mid-market application vendors and its strategy is to pick dedicated mid-market players whose software is specifically designed for mid-market requirements and those with vertical market skills.
© ComputerWire
Sponsored: Learn how to transform your data into a strategic asset for your business by using the cloud to accelerate innovation with NetApp