IBM plays Host to Websphere integration
The Green Screen of Life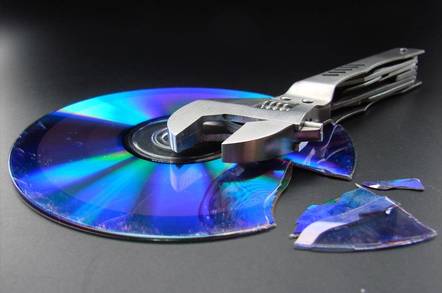 The Register has a new Enterprise Storage Channel IBM has released details of new and updated tools addressing the issues of host integration.
Traditionally, legacy applications, or green screens, are accessed from modern desktop workstations using emulation software. This means loading client software onto every machine used to access the legacy applications, a time-consuming and expensive exercise. So there a strong incentive to provide tools to enable the legacy systems to be accessed by users through a standard Internet browser, thus eliminating the need for any client software on workstations.
Which is where IBM comes in with improvements to the Host Integration family of products. These include support for IBM WebSphere Portal, enabling access to legacy applications in a portal environment without any code rewriting. A new product, WebSphere Host Access Transformation Server (HATS), is designed to extend host applications as HTML to Web browsers and converts green screens to graphical user interfaces (GUIs) without having to change the source code of the applications.
HATS ships as part of the WebSphere Host Integration Solution to make 3270 and 5250 applications available through most popular Web browsers. At the same time the tool converts the original host screens so that they take on a Web-like look and feel. HATS contains a rules-based engine making it possible to Web-enable applications within a single day of installing the software, without having to make application code changes.
Perhaps the most important feature of HATS is its ability to accurately recognize host screens and transform them in real time to a Web interface according to a set of user defined rules. A collection of default rules is shipped with the product. HATS can add a number of elements such as dropdown lists, hot links, tables, buttons and tabbed folders to the host screens.
HATS can also insert HTML elements such as logos and pictures to provide the ability to give the legacy applications screens the corporate Web look and feel with which users and customers are familiar. It is worth noting that different rules may be applied to different user communities allowing the same backend application to appear in distinct formats to separate classes of users.
HATS supports SSL and HTTPS and as any application accessed using the tool appears to the backend servers as a standard user, ensures that existing security features inherent in the application (such as RACF and CICs) are not compromised.
Finally a number of improvements have been made in the IBM Host Access Client Package targeted at streamlining administration and increasing end user productivity. Together, the IBM Host Access Client Package and the WebSphere Host Integration Solution provides a quick and relatively straightforward means to provide secure access to legacy applications (such as those hosted on IBM zSeries and iSeries Servers along with DEC systems) via a browser. The tools operate effectively for users located inside the corporate firewall and for partners accessing legacy applications across the Internet.
With these enhancements IBM is looking to increase further its commanding position in the integration market space. By producing these products following established standards, such as Java, wherever possible, it is apparent that IBM recognizes that the issues of legacy integration and Web enablement are still very important topics for many organisations. It seems very likely that Big Blue will continue to enhance its host integration capabilities.
Sponsored: Minds Mastering Machines - Call for papers now open