HP and IBM swap APIs in managed storage move
API swap hugging gathering pace?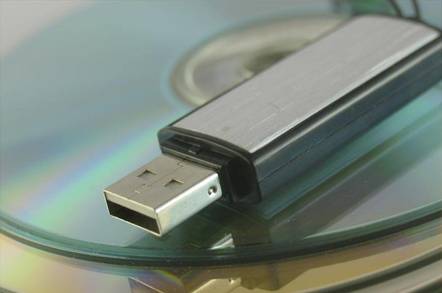 The door leading to open technology access in the storage industry swung further open yesterday with the announcement of an API-swapping deal between IBM Corp and Hewlett Packard Co.
The deal is only the second wide-ranging API swap to be struck between major competing storage suppliers, and it will allow the two to sell software that can be used to manage each others' hardware. "It's about saying to each other "support my products with your software as you will,"" said Clod Barrera, IBM's director of systems strategy and architecture for IBM.
Although the Bluefin and CIM storage standards are gaining ground rapidly, and are intended to allow interoperability between systems without the need for API swaps, yesterday's events suggested that until the standards become established, there may be more such swaps made as an interim measure.
For IBM, the deal appears to coincide with a significant change of heart. Yesterday for the first time ever the company refused to rule out the possibility that it might swap APIs with EMC Corp - something that previously it has vehemently rejected.
For HP, the deal continues the policy begun by Compaq Corp, which last year struck the storage sector's only other major API deal, with EMC Corp. It was only last month that HP announced that post-merger, the deal with EMC was to continue. HP claimed yesterday that with access to IBM hardware and EMC hardware as well as its own, it can now cover around 80% of the installed hardware base.
The swap might suggest to some that IBM and HP are ignoring the emerging CIM and Bluefin standards and as a result, both HP and IBM were obliged to re-affirm their support for CIM and Bluefin. "Strategically, you know, we see this announcement as helping us to accelerate the key work underway today around Bluefin and CIM," said Brian Truskowski, CTO for IBM's storage systems group.
Until yesterday, IBM executives have repeatedly condemned the WideSky middleware which EMC is in the process of building. EMC says WideSky will provide easy links between storage management software and cross-vendor hardware, and will be based on API swaps, among other things. IBM spokespeople have ritualized the condemnation of this proprietary approach to cross-vendor interoperability by Big Blue's arch-rival, and until now they have insisted that IBM will never swap APIs with EMC.
Asked whether that could happen now, Barrera said any tactical measure which helps deliver interoperability to customers is "a good thing," and that he believed that across the industry more API swaps are likely to occur.
He also said: "We would have no qualms doing business with EMC if it helped customer interoperability." Of course he stressed that this would in no way represent support for WideSky. IBM's relaxed stance towards Widesky may reflect a belief that the recent rapid progress of Bluefin and CIM - in which EMC has been heavily involved - has seriously reduced the threat posed by Widesky.
So when does IBM think CIM and Bluefin make API swaps redundant? Barrera referred to the CIM demonstration planned for the Fall Storage Networking World, in which a large number of vendors are expected to dazzle onlookers with a show that will involve shipping or nearly-shipping products. Over the last few months that demonstration has become an almost obligatory reference in any conversation about Bluefin's progress.
Barrera said CIM-compliant products will ship during the next quarter, and into next year. Asked whether it will be next year when API swaps become redundant, he said "It could well be."
Neither HP nor IBM said when they will ship software exploiting the new-found API - and command line interface - access. Their deal involves access to IBM's high-end flagship Shark ESS storage array, and Hewlett Packard's mid-range flagship Enterprise Virtual Array, and Enterprise Modular Array - formerly Compaq hardware.
© Computerwire.com. All rights reserved.
Sponsored: Minds Mastering Machines - Call for papers now open