Bluefin caught by SNIA, renamed SMI
Setting standards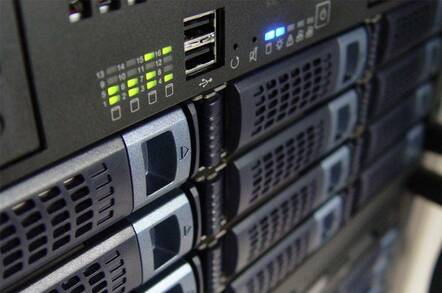 It is possible to argue that storage and storage management have been the most active areas in IT over the last couple of years. Storage Area Networking (SAN), Network Attached Storage (NAS) and software tools addressing the management of increasingly complex storage infrastructures have been evolving rapidly. However, the whole storage community is agreed upon one thing. There is a desperate need of standards that would allow complex, heterogeneous storage infrastructures to be built in a straightforward, risk-free manner. The Storage Networking Industry Association (SNIA) is stepping up its efforts to take on this challenge.
The SNIA was born in 1997 and has as its stated mission to ensure that storage networks become efficient, complete and trusted solutions across the IT community. As a not-for-profit organisation SNIA relies for much of its work on the contribution of volunteers. As might be expected many of these contributors are employed by IT vendors active in the storage space, however, the body also has representatives from the end user community.
Recently the SNIA has made several announcements that illustrate the way it sees things developing. In June the organisation launched the Storage Security Industry Forum (SSIF), a group tasked with increasing the availability of robust storage security solutions. The SSIF will seek to identify best practices on how secure storage networks should be built and promote these standards-based solutions. Security is certainly an area that storage management needs to address as a matter of urgency, especially with the growing use of networked storage in all of its many guises. It will be interesting to see how quickly the SSIF can move things forward in this vital area.
Meanwhile, the SNIA has just announced a road map of developments for the Bluefin SAN Management interface. In May SNIA released details for a proposed common interface, named Bluefin, for SAN management that would reliably identify, classify, monitor and control physical and logical resources. Bluefin makes use of emerging standards such as WBEM (Web Based Enterprise Management) initiative, MOF (Managed Object Format) and CIM (Common Information Model). Effectively Bluefin attempted to describe a fibre channel SAN management specification. From now on Bluefin will be known as the Storage Management Initiative (SMI), an organization-wide program to develop, standardize, and drive the adoption of open storage management interfaces. SMI is targeted to solve the storage industry's most challenging issue, indeed the storage holy grail, of management interoperability.
Since May, Bluefin has been accepted and adopted by the SNIA and the ownership of the specification now rests with SNIA. The organisation now plans to extend the scope of Bluefin until eventually it could become a complete storage management specification. Over time we can expect that Bluefin will address areas that are currently not being addressed, including IP Networking in Storage, NAS and, perhaps most importantly of all, bring Policy management into storage in a standard format.
The SNIA relies upon both the end user community and IT Vendors to push forward. Much clearly rests on the individuals active in the various working parties and on the continued support of their employers. The SNIA hopes that 2003 will see the first products role off the production blocks supporting the evolving SMI standards. Let's hope that the big players in the storage market will continue to sustain their efforts and support so that Storage Management can at last benefit from having solid standards in place. If the SNIA can keep SMI moving forward, the end user community will reap the concurrent benefits, as will the storage vendors through shortened sales cycles.
Indeed, there is already evidence that many of the major software suppliers are making ready to announce their support of SMI. Watch out for product announcements and pledges of support almost as soon as SNIA publishes details of the program. It's a shame that the Bluefin name has been dropped, but that's pragmatic progress for you.
Mission Critical Research - Get Seven Bloor Research reports for only £99
Sponsored: Minds Mastering Machines - Call for papers now open