Sun buys SAN switch start-up
Throughput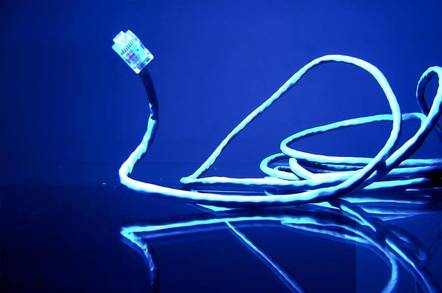 Continuing its efforts to recover badly lost ground in the storage market, Sun Microsystems Inc has made an ambitious purchase of start-up Pirus Networks Inc.
The amount paid for Pirus was not disclosed, but according to more than one source it exceeded $150m. If that is true, it will have been one of the most expensive acquisitions of an IT start-up this year.
Pirus is at the leading edge of a leading-edge technology. It is the first of a crop of start-ups to ship a multi-protocol storage switch that is host to a virtualization application. Mark Canepas, vice president of Sun's network storage organization, said that he was not dismayed that as yet, virtualization technology has not yet gained real traction in the marketplace.
"To some extent you've got to have it out there to get your customers to want it," he said. "We want to be at the forefront of this technology," he added. "It's not as radical as you might think - it's just another step in the evolution of the technology."
The concept of locating storage applications on SAN switches has gained considerable ground over the last eighteen months. Hot on Pirus' heels are rival start-ups such as Rhapsody Networks Inc and Maranti Networks Inc, who are poised to ship similar hardware. Behind them are Cisco, Brocade and McData which
intend to move in the same direction. This summer, when Veritas announced a program intended to encourage the porting of its volume management and back-up applications to SAN switching gear, Cisco declared its support for the program at the launch.
Pirus' device will not however act as a network switch per se. "We're not going after Brocade or McData with this," said Canepa. Instead the purpose of running applications on a processor in the data stream of each port on Pirus' high-availability NEBS-3-compliant switch is to achieve throughput. "Performance of virtualization systems on servers is kind of lousy - you get tens of thousands of IOPs. Here we can get hundreds of thousands of IOPs, with millions to come," Canepas said.
The Pirus switch is intended to be placed at the edge of a SAN, Canepas said, with a conventional switch in front of it fanning out connections to other devices.
Pirus had yet to score any OEM qualifications. As for sales since the launch of its hardware in the second quarter, Canepas said only that the device was being evaluated by customers. "We may or may not use that product - we probably will. We didn't buy the company for the product however, but for the technology," he said.
Sun's storage division performed well in the second quarter, achieving 32% quarter-on-quarter disk sales growth, hugely outstripping the growth of any other top six supplier. A first quarter major revamp to Sun's flagship T3 storage array is likely to have contributed to the company's performance.
Sun however is coming from behind. Despite its massive corporate footprint with the Solaris server, even after its double digit second quarter growth its share of worldwide disk revenue was just 7%. Sun took one of the worst beatings of all vendors in the disk spending slump that began last year. IDC estimates that in 2001 Sun's share of worldwide external storage revenues fell to 6.5 percent from 10.5 percent in the previous year, and its revenue almost halved to $1.6 billion.
The storage division is now under new management. Mark Canepas, formerly part of Sun's server business, took the helm early last year.
© ComputerWire