Quantum buys Benchmark
Tape Out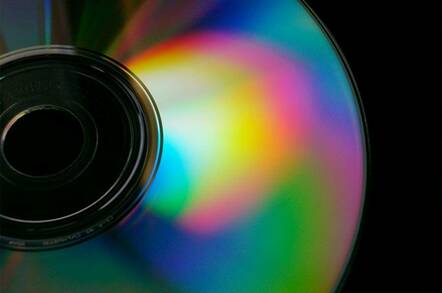 Quantum, the tape drive specialist, last week acquired Benchmark Storage. Its new business operates in the same market but brings with it a range of new products which will enable Quantum to expand its offerings considerably.
Quantum is expected to pay as much as $11 million for Benchmark along with an additional settlement of 13.1 million shares - valued today at $3.44 each. Quantum already holds a 20 per cent stake in Benchmark, so further payments will be made to the remaining private equity holders if certain targets are met over the next year.
In return for this 'aggressive action,' Quantum will gain a diverse range of DLTtape solutions including a batch of drives, autoloaders and media. Its tape drives will now be able to offer a range from 80Gb to 320Gb of compressed capacity. And the new products will grease the OEM and library relationships that Quantum has established either - with the likes of Dell, IBM and Tandberg Data.
But what the acquisition will do to Quantum's market position? Quantum is very much a middle tier DLTtape supplier. It's not a market leader, which is not to cast any doubt about the quality of its products, but it's not exactly floundering either. The acquisition of Benchmark, therefore, will undoubtedly buoy its position. In the short term though it will not put it ahead of the pack. This is pure consolidation at play.
The leaders in the tape space are bigger players such as StorageTek and Overland which between them have dominated the tape landscape for many years. Overland, is, currently, pretty much the de facto tape supplier for HP (although it should be hoping to reduce its reliance on HP sales), giving it strong inroads into the enterprise. StorageTek, on the other hand, is broadening its offerings with storage resource management software, giving it an extra edge in the tape space. Quantum has some work to do before it can tackle any of these players.
One further issue that the Quantum acquisition throws up is: Tape. The questions surrounding tape, and its seemingly limitless capacity to survive in an industry that seems evermore besotted with disk, are relevant. Tape is losing favour but slowly and slightly. It's demise has been predicted more often than a war with Saddam Hussain. But take it from us, tape isn't going anywhere. It's a market with resilience and the simple reason for that is tape can and still does play a major role in both security and cost containment within the IT department. Considering this, Quantum has probably just played a very nice hand. ®
Sponsored: Minds Mastering Machines - Call for papers now open