Prisa takes EMC into entry-level SANs
Consolidation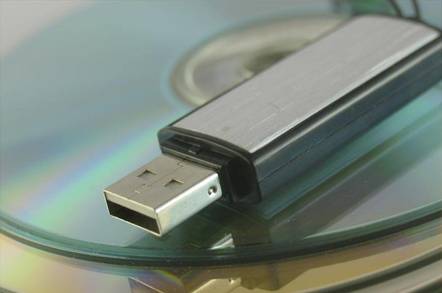 The Register has a new Enterprise Storage Channel EMC has once again stepped up efforts to extend its software capabilities, this time through the acquisition of Prisa Networks, a privately-held company specialising in storage area networking (SAN) software.
The deal, worth approximately $20m, is EMC's eighth such acquisition of a software vendor in the past three years and is another demonstration from EMC to grow its software capabilities, and hence revenues and profits, at a rapid rate.
Prisa Networks' toolset is targeted at managing small to medium multi-vendor SAN environments and consists of the VisualSAN product set. VisualSAN Network Manager supplies capabilities to discover, manage and monitor SAN components, including the storage devices, switches and HBAs.
VisualSAN Configuration Manager provides visual identification and rapid isolation of issues within a SAN. Finally VisualSAN Performance Manager handles real-time performance monitoring whilst VisualSAN Remote Support Suite provides remote management tools. It is unclear what will happen to Prisa's VisualSAN Software Developer Kit, a suite of software and services to assist partners in the creation of management applications for SANs.
Prisa's existing OEM agreements will remain in place, including the company's relationship with Dell. EMC and Dell have spent much of the past year working closely together in several areas. In the near future it is expected that EMC will look to offer Prisa's technology through additional channel partners and its own sales force. All of Prisa's staff, including the management and product development teams, will move over to EMC.
Erez Ofer, EMC executive vice president, Open Software Operations, said: "Prisa's unique suite of software fits in perfectly with EMC's AutoIS strategy and will allow EMC to expand its leading multi-vendor management solutions for the entry-level SAN management market. Prisa's software provides customers in this segment with advanced Windows-based multi-vendor SAN management capabilities."
The move will certainly enhance EMC's ability to deliver solutions to small to medium-sized organisations, a sector with which the company has until recently had little direct contact. It will be interesting to see how quickly the company and its channel partners can get to grips with these new products and promote them to a worldwide audience.
EMC's move comes hot on the heels of a string of acquisitions of storage management companies by many of the other leading vendors, including IBM and SUN. It is clear from the nature of these acquisitions that the major players are all convinced of the importance of heterogeneous storage management, especially of SANs. With company values at such low levels it is certain that there is yet more vendor consolidation to come.
Sponsored: Learn how to transform your data into a strategic asset for your business by using the cloud to accelerate innovation with NetApp