Is iSCSI on your storage radar?
Cost savings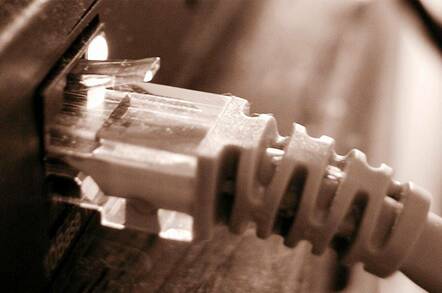 The dearth of usable standards that supply any sort of usable features has long been a cause of complaint for those charged with managing the increasingly complex storage infrastructures deployed in many organisations. Recently, the Storage Networking Industry Association, more conveniently known as SNIA, launched its Bluefin storage management initiative onto the choppy storage seas. Last week, the SNIA announced the long awaited technical completion of the Internet Small Computer System Interconnect (iSCSI) standard.
The term iSCSI has been a subject of much discussion over the last twelve months as the profile of storage management has risen to heights never before witnessed in the sleepy, often overlooked area of computing charged with storing data. Unfortunately, much of the reporting of iSCSI has been left in the hands of marketers who attempted to position the then non-existent standard as the answer to life, the universe and everything, at least in storage. So where does iSCSI fit into the picture?
As many people are aware, SCSI is a long-standing standard that defines the way that components in computers may be fitted together. The use of the words 'Small Computer System' in the acronym gives some indication that SCSI was originally addressed at relatively small computers, desktop PCs and small servers. However, the SCSI standard was effective and has become the mainstay of the majority of disk to computer connections in ever-larger systems.
When it comes to larger, more expensive servers another technology, Fibre Channel, is used to connect storage to servers in both traditional directly attached scenarios and in architectures deploying networked storage (SAN and NAS). Fibre channel systems are fast but complex and are subject to a number of limitations, not least the requirement for staff to be highly trained in this subject area and the management tools that surround it.
The advent of an accepted iSCSI standard (and at the moment it is expected that only a few minor technical changes will occur before iSCSI is ratified) provides a means for organisations to connect storage systems to servers using standard IP protocols and networks as the communications technology.
The ability to make use of existing network links, and existing management skills, opens up new possibilities for linking storage to servers and should help reduce some of the escalating costs attributed to storage management today.
With an armada of big name storage vendors actively promoting iSCSI, including Cisco, IBM, Emulex, FalconStor and QLogic, it is likely that the standard will quickly find its way into use in appropriate situations. iSCSI is not the answer to every problem but it is a useful addition to have available. It is expected that the vendors will release tools utilising the standard quite rapidly over the course of the next six months. Indeed, some suppliers have been selling iSCSI tools way in advance of the standard being fully defined.
Sponsored: Minds Mastering Machines - Call for papers now open