HP plays API swaps with Hitachi
Cross-vendor storage relief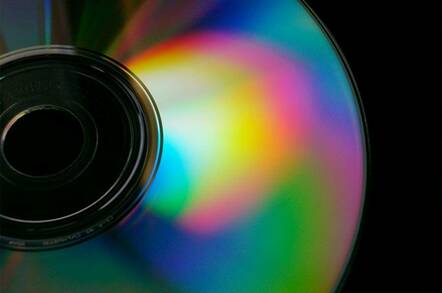 Hewlett Packard Co has announced a third storage API swap, this time with Hitachi Ltd. HP claims that it now has access to 90% of installed disk arrays, and a lead of up to eighteen months over its rivals in terms of interoperability, Tim Stammers writes.
HP and Hitachi's deal reflects the storage sector's current pre-occupation with cross-vendor support for storage management tools.
The swap will allow customers to manage storage arrays made by both HP and Hitachi, using software from either company. That software - in the form of updates to existing products - will begin shipping over the next couple of quarters, and will cover both high-end and mid-range storage arrays made by the two companies.
Whether HP's interoperability lead is as great as it claims has yet to be seen, and will depend on how fast the emerging and widely-backed CIM and BlueFin - or SMI - standards are taken up across the industry.
Both HP and Hitachi insisted that their deal in no way compromises their support for those two standard, which will eventually rule out the need for API swaps. Instead, the API swap is an interim measure designed to bring a little cross-vendor relief to customers while CIM and SMI are developed, the two companies insisted.
"We don't see the deal as giving us a lead over CIM, but as a way of getting products to market early and pushing them," said Christine Wallace, senior vice president of global strategy and planning at Hitachi.
CIM and Bluefin already enjoy massively wide backing across the industry, and there would be much to lose and no clear advantage at all to HP or Hitachi in not staying with the standards. The first CIM-compliant products are already shipping, and widespread support across the market is expected to arrive in the first half of next year.
Despite the demand for cross-vendor support in storage management tools, yesterday's deal was only the third to be announced in the sector. The other two were also struck by HP - with EMC Corp, and with IBM Corp.
HP is understandably pleased with itself about its deal-making skills, and the fact that it has un-matched access to the APIs for the storage arrays of the three largest suppliers of external RAID arrays.
Mark Sorenson, vice president of HP's storage software division said he expects other will attempt to catch up: "We think we've just done a triple-play here, and that's going to force others to step up to the plate."
Despite the expected arrival of CIM-delivered cross-vendor interoperability next year, Sorenson said the three API swaps HP has made has given it a lead of up to a year and a half over its rivals. The deals don't just give HP a chance to offer cross-vendor support ahead of CIM, but cover a wide range of products, he said.
"CIM won't get to critical mass until there are implementations out there across all the vendors, and all their product lines," he stressed.
According to Sorenson, EMC Corp has "struck out" when it comes to API swaps. EMC last year announced its intention to use API swaps as the underpinning for its high-profile WideSky middleware initiative, but has signed no deals other than the swap it agreed with Compaq and which was endorsed post-merger by HP.
But there are few API deals of any significance left for EMC or anybody else to take a swing at. Any deal between EMC and Hitachi is entirely off the books because of the disastrous way API negotiations between the two have already gone. Both still have their fists raised at each other, in the form of patent-infringement lawsuits exchanged after negotiations broke down.
"The last thing that we're going to do is exchange APIs with EMC, or sign up to WideSky," said Wallace for Hitachi yesterday.
That leaves the possibility of deals between Hitachi and IBM, and IBM and EMC. There several reasons why a Hitachi-IBM deal is likely. In 2000 the two completed a very limited API swap, and in April this year the two promised to share technology development. However neither company will currently comment on whether a major API deal is likely between the two.
Ever since EMC launched WideSky last year, IBM has condemned the middleware as a proprietary attempt to control the market that it would never back. On that basis, it said it would never swap APIs with EMC.
Very recently however IBM has changed its stance, saying that it would now consider a swap with EMC. The chances of such a deal being signed however are limited by the long history of heated rivalry between the two companies - far worse than anything EMC and Hitachi had ever shared before they fell out this year.
Hitachi said it will ship a CIM-enabled version of its HiCommand management software this year, although that will not be able to nearly match the cross-vendor support of the software it plans to ship in the first quarter of next year which will take advantage of the API swap. Addding to the support HiCommand already offers for Sun's T3 disk arrays, the tasks that will be able to complete on HP arrays will include discovery and display, and LUN management - allocation, carving, expansion, security and zoning. Copying or replication services will also be covered, although when that will happen is less clear.
HP said it will begin to exploit its API-access to Hitachi's arrays in software that will ship in November.
© ComputerWire
Sponsored: Learn how to transform your data into a strategic asset for your business by using the cloud to accelerate innovation with NetApp