Fujitsu Softek delivers Windowless backup
Cheaper. Much cheaper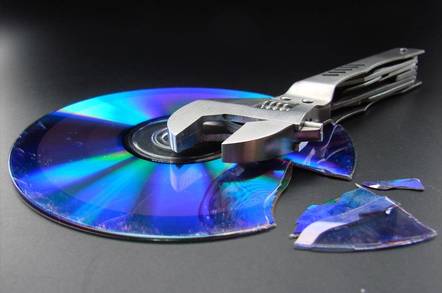 Storage management software vendor Fujitsu Softek has announced the availability of a hardware independent windowless backup and recovery solution for open systems environments.
Windowless Backup Server from the San Jose, California-based subsidiary of Fujitsu Ltd, is intended to address the increasing need for enterprises to back up data in open systems environments without disrupting service at any time.
At the heart of the solution is the concept of backing up from a point-in-time or replicated copy of the original data. The solution is based on Softek Storage Manager, Fujitsu Softek's storage management engine, and is available both for LAN and SAN-based environments.
The SAN-based version uses Softek Virtualization, Softek's version of DataCore Software Inc's SANSymphony storage virtualization software. This provides software-controlled mirroring between two SAN-based disk arrays, potentially from different hardware vendors. The LAN-based version uses Softek's TDMF Open Edition to replicate data between a live and a backup server.
The Windowless Backup Server is compatible with Windows and Solaris environments, with HP/UX and AIX support still in development. It is interoperable with Legato Networker, Veritas NetBackup, IBM Tivoli TSM and CA ArcServe backup software suites. Direct support is also provided for applications such as Oracle, Exchange and SQL Server.
Technically the backup is not entirely windowless since the system to be backed up needs to be quiesced and put into a consistent state before the mirror is broken and the backup taken. However, this usually takes a matter of a few seconds, compared to many minutes or hours of downtime if the system has to be held in that state while the system is backed up.
LAN-free and serverless backups have been available for some time using expensive SAN-based enterprise arrays sporting equally expensive proprietary data mirroring and point-in-time copy software solutions from storage hardware vendors. However, Softek's software-based solution, which starts at prices as low as $6,400, comes in at a fraction of the cost of these. Even the SAN-based version can use low-cost, generic storage arrays from cheap and cheerful disk array vendors.
The likes of EMC Corp might be inclined to respond that you get what you pay for. There may be an element of truth in this, but many end users could well choose to view the deluxe versions as being somewhat over-engineered for their needs in these days of financial restraint.
The Windowless Backup Server is the first of a number of storage management software solutions that Softek plans to deliver over the next six months.
© ComputerWire
Sponsored: Minds Mastering Machines - Call for papers now open