IBM 'Xcalibur' blades stack up with eServer range
Related but distinct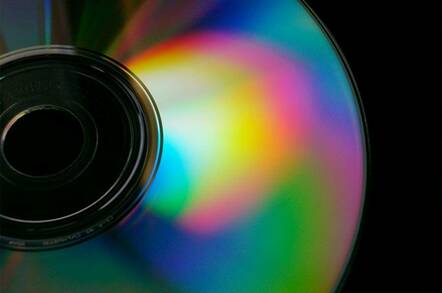 With the announcement yesterday of its "Xcalibur" BladeCenter blade servers, IBM Corp has introduced what could evolve into a new family of products under its eServer umbrella,
writes Timothy Prickett-Morgan.
The eServer line includes xSeries Intel-based servers, its pSeries Unix and iSeries OS/400 RISC-based servers, and its zSeries mainframes. All of these machines have unique architectures, and so can the BladeCenter machines. This is why the BladeCenters are being branded distinctly from the other eServer brands and not just thrown into the xSeries category, even though the initial models use Intel iron.
The BladeCenter is a 7U form-factor chassis that can house up to 14 two-way server blades, yielding a total of 84 processors in a standard 42U rack. This is the same level of density as rack or two-way 1U form factor servers that have been shipped for over two years. The difference between rack servers and blade servers, however, is that a blade chassis like the one that IBM has created with the BladeCenter has an internal Gigabit Ethernet backplane built into the chassis and does not have to be externalized with cables. Moreover, the BladeCenter design includes Ethernet switches integrated into the base chassis, with future BladeCenter chassis getting Fibre Channel and InfiniBand switches as options. In the BladeCenter, the chassis is a self-contained server network, just as is the case with Hewlett Packard Co's "Powerbar" bh7800 and "QuickBlade" ProLiant BL blade servers. This represents a further level of integration in the data center, and one that customers dealing with server sprawl will likely welcome.
The BladeCenter H20 blade is based on the ServerWorks Grand Champion-LE chipset, and they plug into the BladeCenter chassis in a vertical alignment, side-by-side. The BladeCenter HS20 can have one or two "Prestonia" Pentium 4 Xeon processors, which are equipped with 512KB of integrated L2 cache memory. IBM is offering the 2GHz and 2.2GHz versions of the Prestonia chips in the HS20 blades, which have four memory slots that today support 256MB, 512MB, and 1GB of PC2100 DDR-SDRAM; when 2GB PC2100 memory modules are available, IBM will support them and boost the total main memory per HS20 blade to 8GB. Each blade has space for two integrated ATA-100 IDE disk drives, each with a 40GB capacity with a relatively slow 5400 RPM (which means that they are cooler than 10K RPM or 15K RPM disks). An optional SCSI disk expansion card, which eats up the space of one blade, can be attached to a blade to give it another 146.8GB of capacity using 73.4GB Ultra320 disks. The BladeCenter chassis can also support externally attached disk arrays through Gigabit Ethernet links, and will support Fibre Channel connections to external disk arrays early in the first quarter of 2003, according to Tom Bradicich, chief technology officer and director of IBM's xSeries unit.
Bradicich says that IBM will eventually offer support for the "Gallatin" Pentium 4 Xeon MP processors that are due next year from Intel as a follow-on to the "Foster" Xeon MP processors that began shipping this year. The Fosters have a relatively low clock speed compared to the Prestonias, and do not support hyperthreading either, which helps boost performance, so the Fosters are not exactly popular with server makers at this point. IBM will also eventually deliver BladeCenter blades that are based on Intel's Itanium 2 processors--perhaps the current 1GHz "McKinley" chips, or the future 1.2GHz or 1.3GHz "Madison" follow-ons to the McKinleys, which are due next year as well. IBM, says Bradicich, will use whatever Itanium 2 chips are current at the time, and this is possible because they are pin compatible. While IBM earlier this year hinted that it would deliver BladeCenter blades based on its own Power line of 64-bit RISC processors, Bradicich hedged a little bit yesterday on whether or not any Power processors will end up on BladeCenter blades, saying that IBM has not made any final decisions, that it is assessing the possibilities, and that Power-based blades remain on the roadmap.
Offering customers the option of running AIX, Linux, or maybe even OS/400 instances in a blade cluster makes good sense, since most of IBM's AIX and OS/400 customers use a mix of environments. But fighting the political battles inside of IBM to make that happen is not an easy thing. However, only by supporting AIX, OS/400, and maybe even z/OS mainframe environments can the BladeCenter machines be said to represent a different kind of server from IBM--and indeed, the kind of server that its two-year-old eServer rebranding was all about. If these environments are not going to be supported natively in a BladeCenter chassis, then call it an xSeries box and move on.
The BladeCenter chassis has room for 14 blades in the front and four Ethernet switches in the back. It also includes a single CD-ROM drive and floppy disk drive, two redundant 1,200-watt power supplies (expandable to four) and two fans. The BladeCenter chassis costs $2,789. A BladeCenter HS20 blade with a single 2GHz Prestonia chip and two 256MB memory DIMMs costs $1,879; a blade with the faster 2.4GHz Prestonia chip and the same 512MB of main memory costs $2,279. The 40GB IDE drive costs $299. And additional 2GHz processor costs $799 from IBM, while the 2.2GHz processor costs $1,199. A four-port Gigabit Ethernet switch costs $2,199, while a two-port Fibre Channel switch will cost $24,999 when it starts shipping. When you do the math, a reasonably configured BladeCenter with 28 of the 2GHz processors, 2GB of main memory and 80GB of disk per blade, four Ethernet switches, and four power supplies costs $75,771. A full rack of BladeCenters, which would pack a lot of power in one place, would cost $454,626.
The BladeCenter chassis and BladeCenter HS20 blades are shipping in limited availability now and will be generally available in November. The Fibre Channel card and switch options will ship sometime in January. The BladeCenter has been certified to run Microsoft Corp's Windows 2000 Server and Advanced Server at the SP3 level and has been certified for Red Hat Inc's Linux 7.3 and SuSE AG's Linux 8.0 as well. IBM says that it will also have the machine certified to run Novell Inc's NetWare. timpm@computerwire.com Copyright © 2002 Midrange Server, Inc. All Rights Reserved.
© Computerwire.com. All rights reserved.
Sponsored: Learn how to transform your data into a strategic asset for your business by using the cloud to accelerate innovation with NetApp