Unisys debuts CMP-based ClearPath mainframes
Running MCP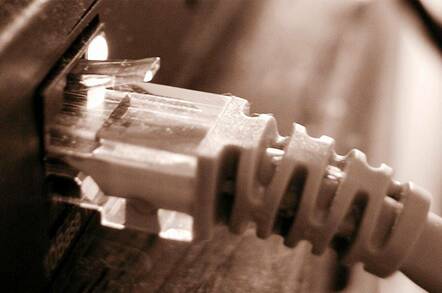 The Burroughs half of the Unisys mainframe business gets its first CMP-based mainframe which uses CMOS mainframe engines with the launch of the ClearPath Plus Libra 180,
writes Timothy Prickett Morgan
.
Until now, the ClearPath Plus line has supported the MCP virtual machine (MCPvm) variant of the MCP operating system as an application on Intel-based CMP boards that also run Windows 2000.
The MCPvm environment is good enough for some customers to run their applications and is useful for all customers in providing a cost-effective MCP development environment. But the custom Unisys CMOS mainframe engines which have been added to the ClearPath Plus line with the Libra models let Unisys customers create a mainframe with up to eight engines and 1,400 aggregate MIPS of processing power. This can also have another 32 Intel processors running Windows, UnixWare, or MCPvm environments all under the same hood and sharing the same CMP backplane.
Whith the ClearPath NX mainframes, the predecessor to the Libra box, the Burroughs and Intel processors were configured into the same chassis, but were connected by a normal network connection. Now the Burroughs engines have been implemented on a CMP four-way cell board and plug right into a CMP chassis that is similar to the ES7000 Wintel server sold by Unisys for Windows and UnixWare workloads.
The Libra server offers from one to eight CMOS Burroughs engines today and up to 32 Intel processors, for a total of 40 processors per machine. The Intel cell boards can be equipped with Cascades Pentium III Xeon processors running at 700MHz or 900MHz or Foster Pentium 4 Xeon MPs running at 1.4GHz or 1.6GHz. Next year, says Kevin McHugh, vice president of Unisys platform marketing, the machine will support Gallatin Pentium 4 Xeon MPs and the McKinley Itanium 2 processors on Intel-based cell boards. Windows .NET Server 2003 will also be supported on the machine when Microsoft Corp pushes it out the door.
An eight-way image is the largest single image supported in MCP right now, but next year Unisys will increase the single image size to 16-way SMP. In the middle of next year, Unisys will also allow a ClearPath Plus Libra machine to have all 40 of its processors running MCP images and using Burroughs engines, if they want to.
The current Burroughs engines, which have 50 per cent more performance than the engines used in the ClearPath NX servers they replace, yield a Burroughs machine with an aggregate of 7,000 MIPS and a minimum of three processor domains, with many more possible.
"It's going to take a lot to outgrow this machine," says Kevin McHugh, vice president of Unisys platform marketing. But with more and more server customers undergoing server consolidation to cut administration and operational costs, creating such a big bad box is not wrong. Nonetheless, McHugh says that what he sees most customers doing is taking MCPvm instances instead of true Burroughs engines running native MCP to do development work since they are much less costly.
Last year, Unisys announced similar CMP-based mainframes from the Sperry side of the house, which run its OS 2200 operating system. The ClearPath Plus Dorado server came in two models. A 12-way model offered a single OS 2200 domain running on a single CMP cell board, plus two Intel-based cell board for Windows or UnixWare workloads.
A 32-way configuration that could support one or two OS 2200 domains on as many as 16 Sperry engines and either 8 or 16 Intel-based engines; the only stipulation was that the aggregate number of engines not exceed 32. The largest OS 2000 image size is 16-way SMP, and that is not set to change next year; this yields just over 1,600 MIPS of power, incidentally. The Dorado models will be extended next year to meet the 40-processor top-end limit of the Libra models.
Unisys does not sell a single CMP machine that supports MCP, OS 2200, and Windows/UnixWare on Intel, but McHugh says it could certainly build such a machine if enough big Unisys customers, many of whom have all of these environments, ask for it.
A base ClearPath Plus Libra machine has the basic 40-way chassis and is equipped with a single Burroughs MCP engine activated on a cell board, an Intel-based cell board with four 900MHz Cascades chips, and an MCP license, and costs $954,000.
Unisys is also announcing with the ClearPath Plus Libra machines that it will deliver a capacity-on- demand pricing scheme that allows customers to
scale up their processing capacity when they run out of room handling unanticipated workload spikes or regular year-end or month-end processing. Also they can scale back that capacity when they don't need it.
Many COD offerings are one way: Once you use it, you have to buy it and keep it. This capacity is based on per-day charges that Unisys and customers work out based on a schedule over the course of a year. All ClearPath Plus Libra models ship with the entire eight Burroughs processors physically in the base box, and customers can activate them using COD features. Unisys is also offering special workload pricing that makes development domains on the Intel side of a Libra machine a lot less expensive than they might otherwise might be, and customers using specific development tools sanctioned by Unisys can get other special deals.
© ComputerWire
Sponsored: Minds Mastering Machines - Call for papers now open